Crystal Travel is a large Swiss tour operator with varied services, having offices in Zurich, Zug, and Baar.
We were lucky to design Crystal website and to take care of it for several years – in partnership with CGX.ch. Now we've gave Crystal a serious face lift. New site version features better structure and UX, and upgraded, mobile first responsive experience.
Fully Responsive & cross device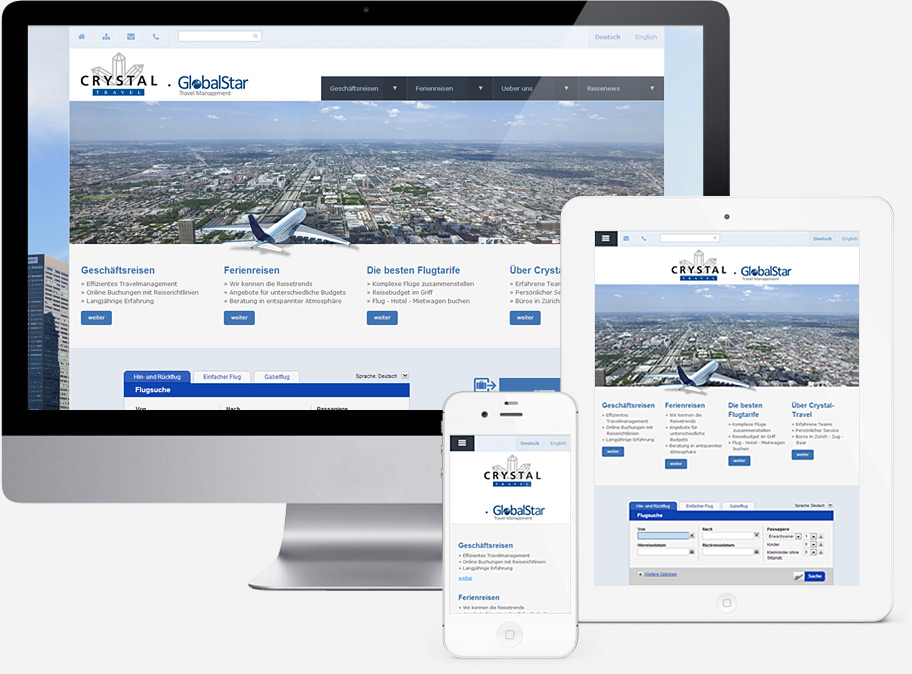 ---
Full length Home page screenshot
Home page has integrated booking widget that gives user a seamless booking experience without the need to leave Crystal website at any point.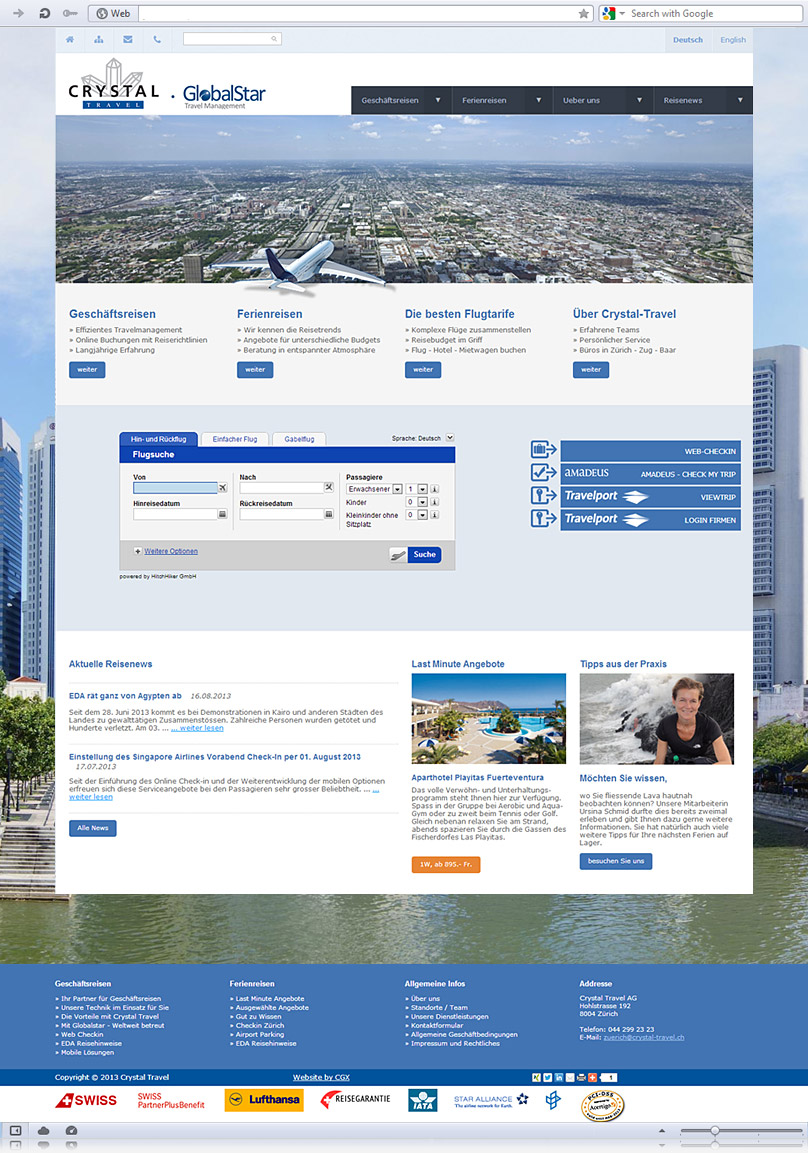 ---
Full length Holiday Travel page
Each website section features its own large splash background.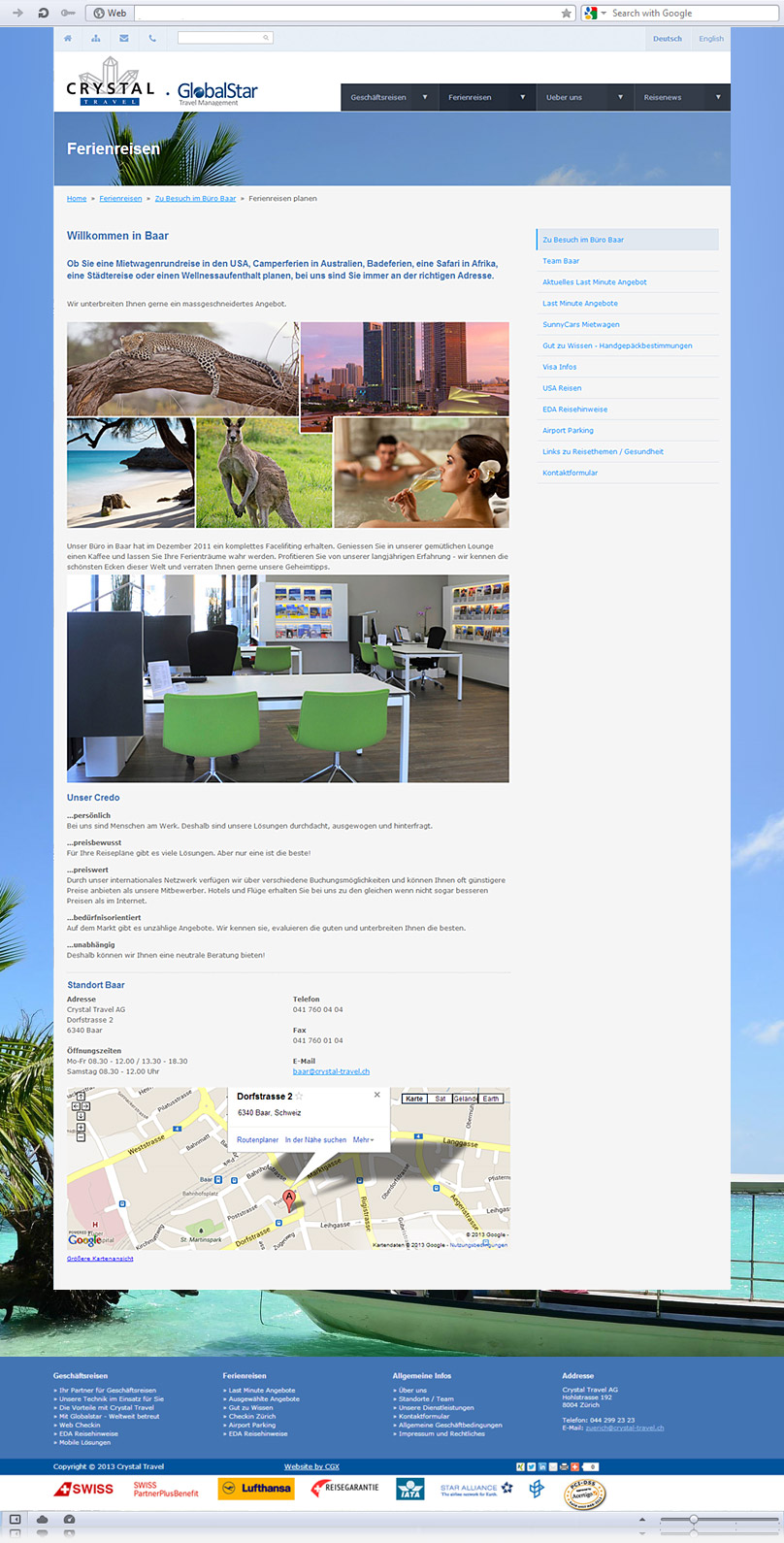 ---
iPad portrait view. Team page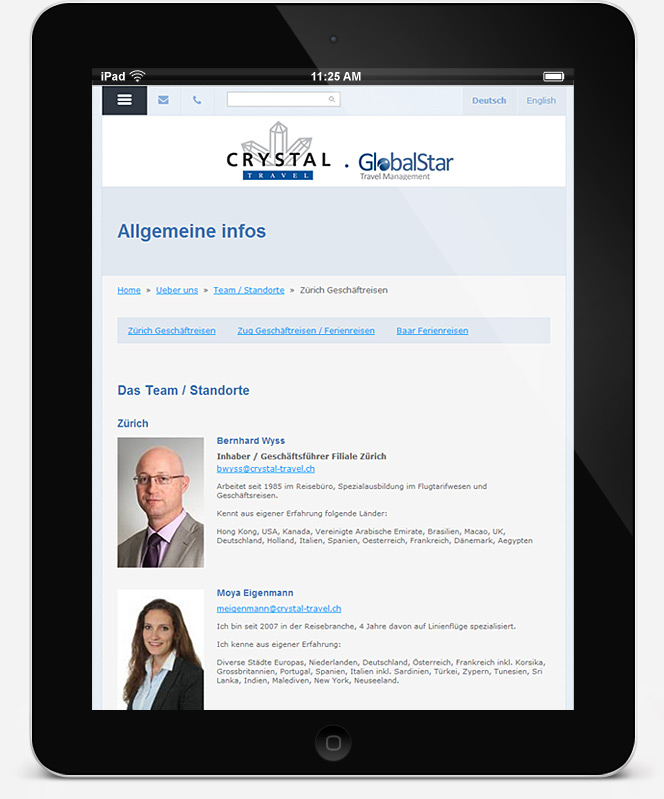 ---
iPhone views
We've revampad the mobile experience, setting up better navigation flow, improving mobile layout and loading times every step of the way.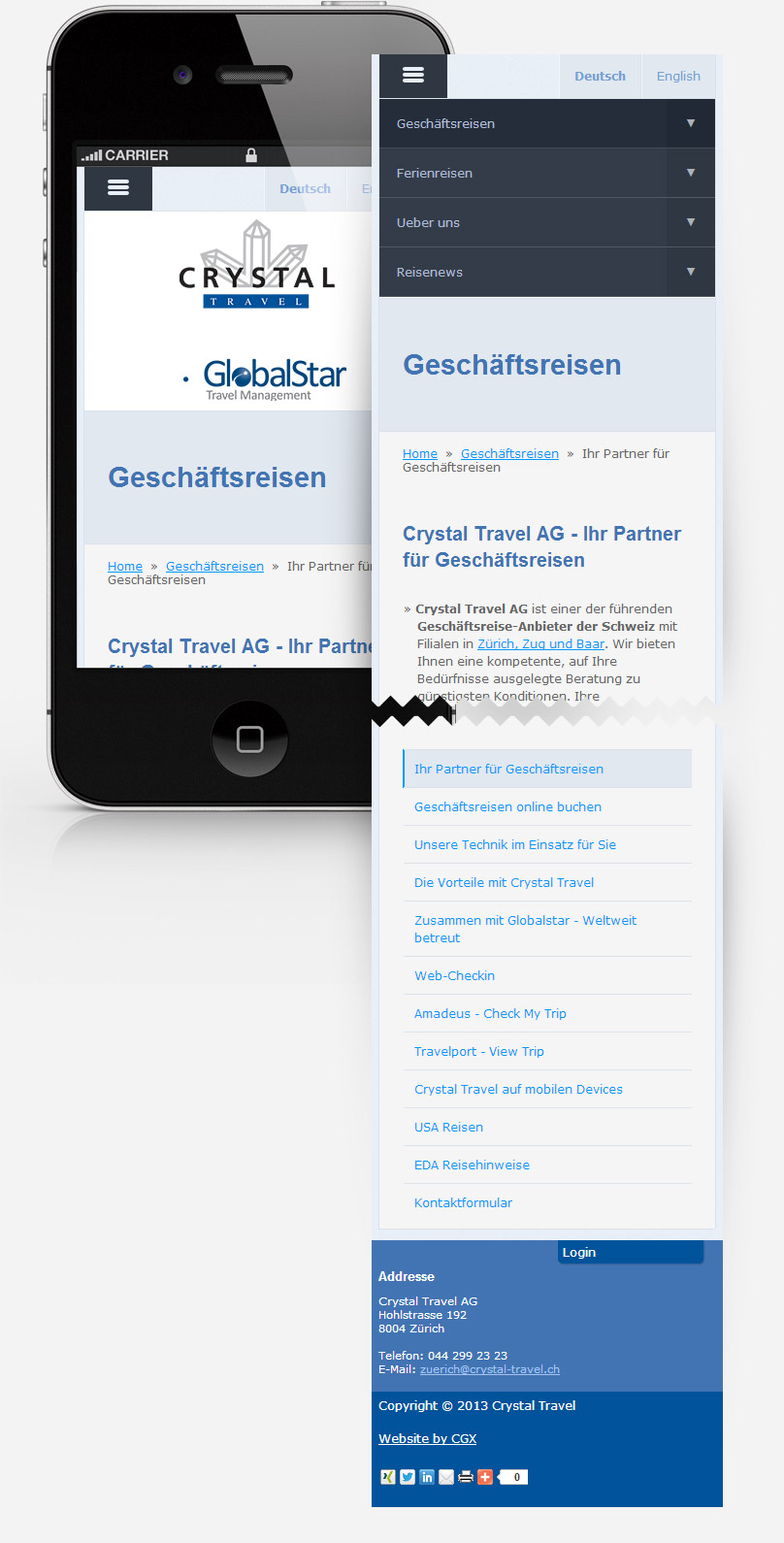 ---
Long live the New Crystal-Travel.ch!
It is a privilege for any design studio to be the one to maintain and redesign site they've made several years ago. To help it grow and improve.