Website dedicated to great professional e-commerce software, developed by CGX company.
The eShopV5 Shop is a proven solution for the IT department. The shop is for B2B as for B2C
eShop V5 /…/ can be integrated in SAP Enterprise Buyer and can store data in different
Price formats for web or print to Amazon. 8 languages are available.
Breaks down products in catalogs, uses customer groups, offers great
flexibility.
---
Full length home page screenshot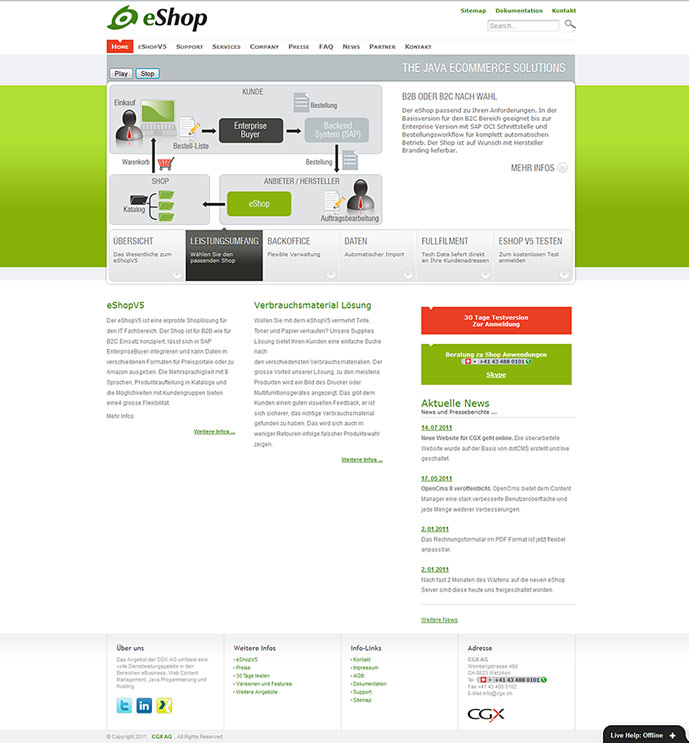 ---
Home page scroller screenshot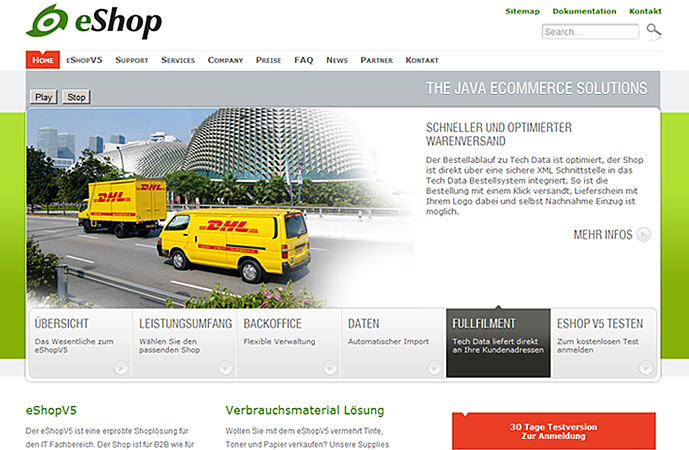 ---
Full length internal page screenshot