Prowebdesign has redeveloped www.angelica.com. The new face of Angelica is a truly clean, well structured, fully responsive site fully editable via admin interface.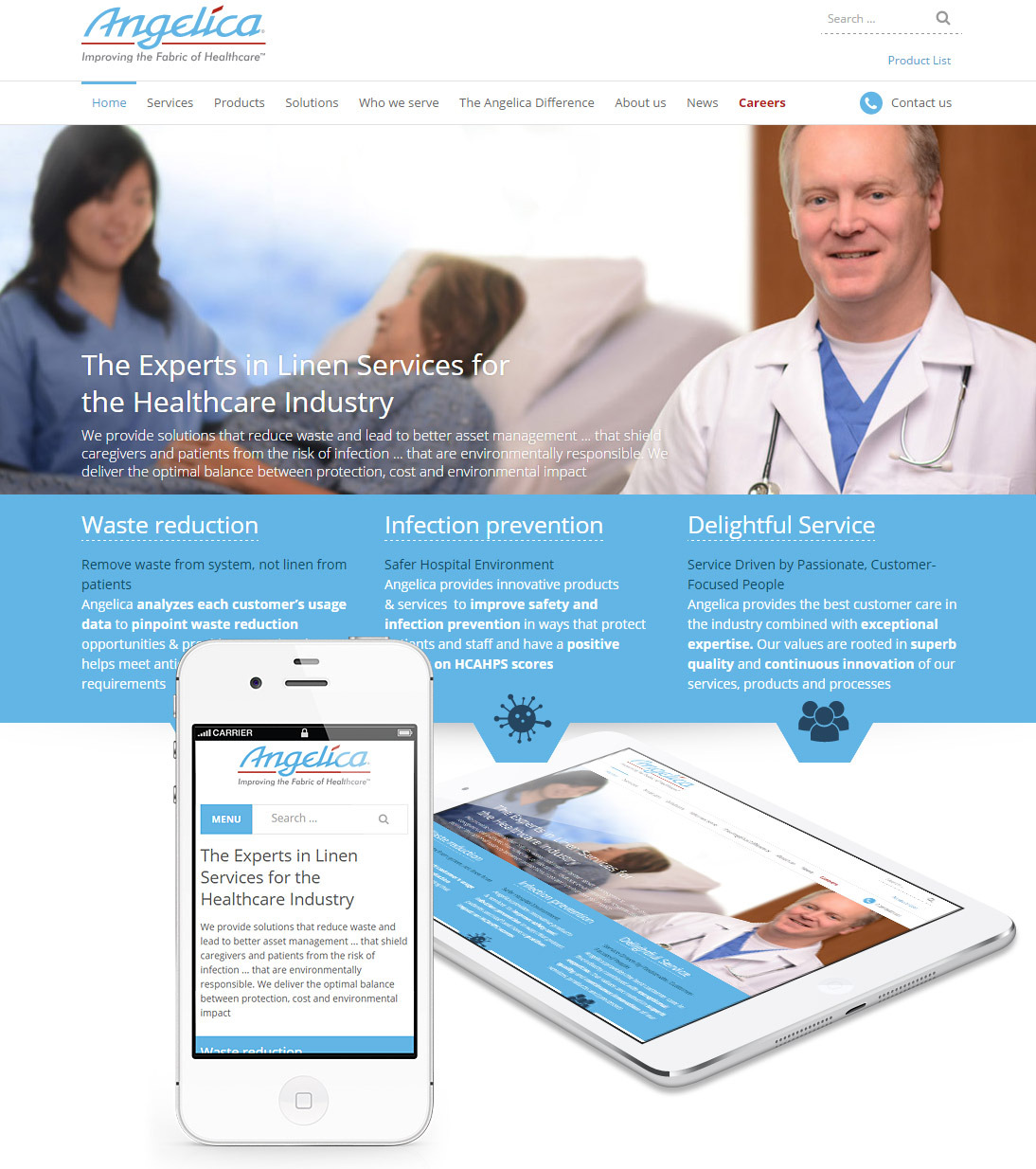 Home page & internal page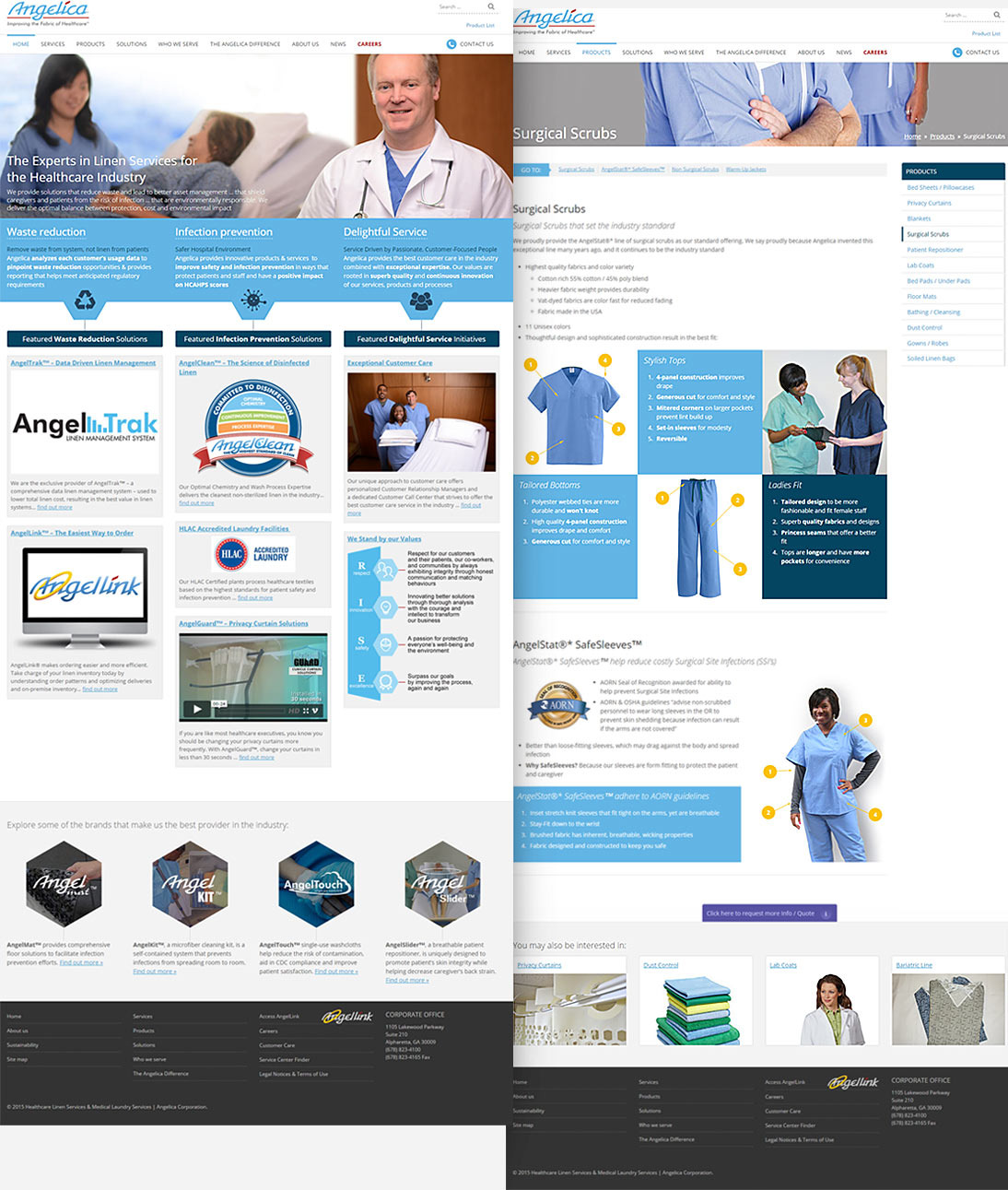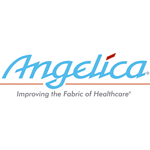 Client Testimonial
It has been a pleasure to work with ProwebDesign. They have been particularly helpful on guiding us through the best practices of website design and were so current on functionality and design trends, which made the design process very easy.
Even though we were working thousands of miles apart, the communication flowed seamlessly and they were always right on target about representing our needs and addressing our concerns.
I will work with Prowebdesign again anytime.
Marcela Asnani – Marketing Coordinator at Angelica Corporation
UI elements