Pricing, work process, outsourcing
At Prowebdesign we take our time to learn about our clients' needs and business, and then use our know how to deliver excellent results.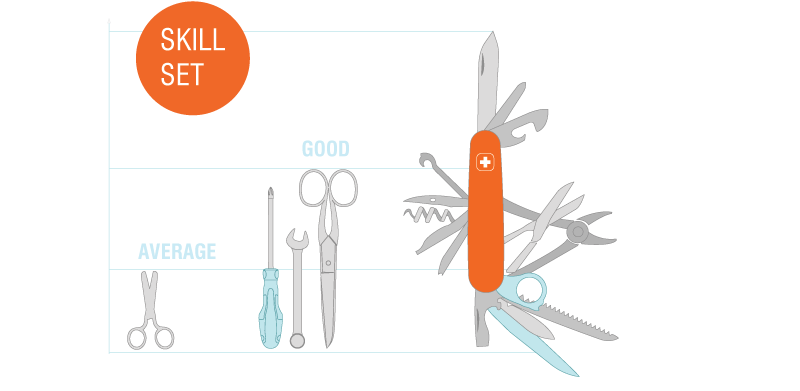 Pricing.
Every client is unique. So is every project. That's why Prowebdesign doesn't have a set of fixed prices. We calculate project prices based on umber of hours they will require multiplied by our hourly rate (60 EUR – standard, 75 EUR – white hat). Admittedly, we are not the cheapest company out there. But we ARE the most cost effective , because:
We don't compromise on quality. Not half an hour, not five minutes, not at all (c) 🙂
We offer scalable solutions. You will not have to redesign a site made by us in 6 month, because your business has evolved. You will be able to grow your web site or application alongside your business, build on it. All this without or with a minimal help of a web master.
For our hourly rate you hire a COMPANY, not a single freelancer.
PROWEBDESIGN pricing models.
Fixed price per-project.
Best suited for smaller projects with clear set of specs, that are not likely to change or evolve along the way. Example: small presentation website.
Flexible (time & material) approach with number of working hours estimated per project and segmented payments for batches of hours. The final price is based on the number of hours spent EFFECTIVELY on the project. Detailed worksheets are provided to the client at the end of each working day.
Best suited for larger projects with flexible set of specifications. Example: web application interface in phase of back-end development, large complex feature-rich website.
Retainer contracts.
Perfect for long on-going collaborations, when we will work on different projects for the same client, including on-going maintenance tasks.
We offer discounts and pleasant bonuses for clients who retain >100 hours per month.
Contact us today and get a free project evaluation and no obligation free quote!
Get Free Quote!
Web design & development process.
We do not presume that the client has to know all ins and outs of web design and development. That's why we always advise our clients on the best ways to achieve what they want. We also offer several solutions to the same problem in order to let the client choose one he can afford. We always encourage our clients to invest in solutions that are scalable, and won't need complete overhaul in 6 month.
In short, the first thing we offer our clients is extensive consultancy services, and we offer them for FREE. Prowebdesign will assess your needs, suggest a solution and give you a quote for free and without obligations.
After all the details of the project are clarified and specifications are made out, we begin with designing the interface for the future site (or application). We take care that every element of the design works to convey the main message and that nothing is left to chance. Everything is carefully thought about: position of elements, images, colors, typography. Design of complex interfaces usually involves two phases: lo-fi wireframes and hi-fi mock-ups.
Coding and programming begins only after the UX and design are approved by the client. During development the client has private access to the site and can view the progress. We test our code starting at the very early stages of development. Prowebdesign has a solid set of physical devices to test on different OS and browsers. This is especially important for mobile development. Because emulators just do go wrong:).
After the development is complete, the site or app goes through final round of extensive testing to ensure it is 100% bug free, cross-browser and device- compatible and fully functional. For larger, more complex projects, we also encourage clients to invest in early A/B and user testing. Testing of concepts can start as early as design stage. A/B and user testing can reveal a lot of helpful, valuable information that only client's target audience can provide.
Ongoing support and maintenance are always available on request.
Outsourcing.
If you have researched prices for web design and development in your own city or country and got discouraged, outsourcing is the way to go.
But where to outsource to? India and Bangladesh used to be a hype and top outsourcing destinations 10-5 years ago. Unfortunately, there's a certain business culture – or lack of thereof – that made those partnerships fail in most cases. There ARE great Indian web development companies! There's no doubt about it. But the problem is – they are so many, that choosing became a game of chance. Outsource to East Asia only if you have a solid lead from some one who "knows a guy, and he is awesome".
The other destination, that exploded in the last years is Eastern Europe, and post soviet space in general: Bulgaria, Romania, Baltic states, Belarus, Ukraine, Poland – all have very strong IT traditions in our days. Just to give you some buzz words. Skype had and has main development base in Estonia. Romania is the motherland of BitDefender.
Eastern Europe, especially EU states, are not as cheap as East Asia. But considering that you most probably will not waste your money on failed attempts at finding a sane developer, you will definitely gain from going in this direction. You can expect prices ranging from 15 to 70 EUR per hour.
Prowebdesign is truly the only outsourcing partner you will ever need. We have almost decade-long partnerships with companies outsourcing to us. Our outsource clients come from US, Canada, and several EU countries (UK, Switzerland, Belgium, UK, Germany, France, Ireland etc.).
We value long-term relationships and offer substantial discounts to our long-term partners.