Team Prowebdesign is a small team of people with huge experience in Web & Telecoms. We're fascinated with web standards, love code writing, and bring WOW-effect to every visual we create.
Being a small family-owned business ourselves, we speak small-business language. Each site we build or promote for a small business becomes a personal matter. And we bring the same dedication, perfectionism and attention to detail to large-scale projects as well!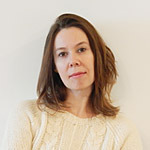 Irina Petculescu
Irina has 18+ years in web design. Starting out in year 2000 as freelancer, she got her first full time job as web designer in 2002. Acquiring experience, she made my way up to being Creative Director of Internet Department for one of the largest media groups in Romania. Since 2010 Irina dedicated herself fully to the development of her own company, Prowebdesign.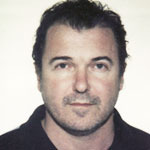 Bogdan Petculescu
Bogdan has 25+ years in Project Management & Telecoms. He covers Telecoms consultancy part of our business, gets things running and performs miracles in small business SEM as a sideshow:). His experience in Telecoms is unparalleled: Vodafone, Seiemens, Noikia, Huawei are just some names he was a PM for on 4 continents.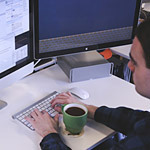 More of us & partnerships
People who help us take on larger projects are our junior designers, Ms. Cornelia, our great accountant that is with us from the very start of Prowebdesign :), and – last but so not least – our partner of many years, CustomSoft.
CustomSoft

A single company rarely has both development and Ui/design departments of the same level. These fields are highly specialized, and companies normally concentrate on one or the other. That is why a symbiosis between a software development company and an UI/web design/front-end company is a thing that enables both parties offer their clients truly complex solutions of highest quality.
In the software market since 2006, CustomSoft is noted on two business lines: e-commerce and custom software (web and mobile). Partnership with CustomSoft allows Prowebdesign to offer our clients large scale, complex, custom built web and mobile applications that look great and work great!