Featured project
IdealFlatmate.co.uk
is a unique web app that endeavors to combine a large room sharing marketplace with a unique dating-site like algorithm that helps users find the perfect flatshare in London.
The start up takes on a niche already occupied by industry heavies like Gumtree or SpareRoom. But judging from a huge number of flathunters and landlords registered and using site in mere weeks after launch, bright future is ahead!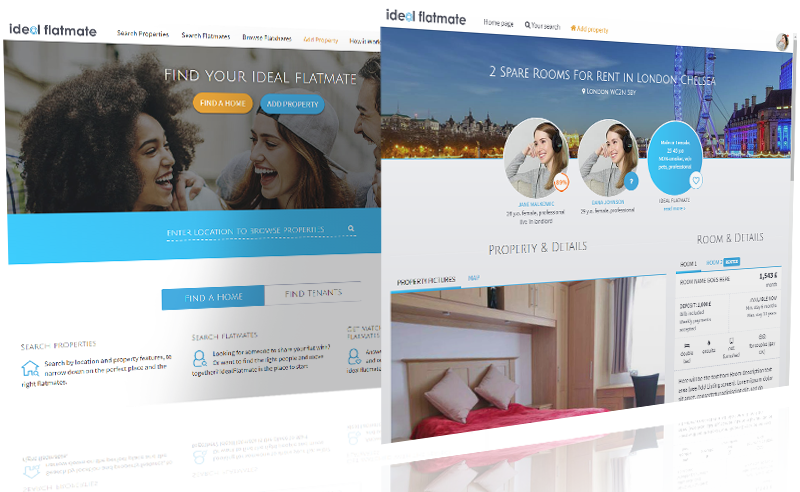 Since we've opened in 2006, Prowebdesign has successfully completed hundreds of projects which range from simple business card websites to large interactive applications. We have selected just a small part of the projects to be presented in our portfolio. Enjoy, and don't hesitate to contact us for more information!