Customized software solution may not ring any bells, so let us elaborate:). If you want a mega-app like, say, Booking.com, or airbnb.com, or something along those lines – Custom Soft is the company to turn to! Prowebdesign provides UX, UI and front-end coding for larger Custom Soft web projects. Or vice-versa, they provide custom development whenever we acquire a larger project that is over our heads programming-wise. Our years-long partnership resulted in many large and extremely interesting projects. To mention just some of them: www.marinareservation.com,
www.mareea.ro, vitacom.ro
When Custom Soft turned to us for a re-build of their corporate website, we were happy to jump in! We have delivered a website that reflects the complexity & versatility of things they can do, and the result oriented, get-things-done spirit of their team.
Fully responsive. Home page screens
Home page screenshot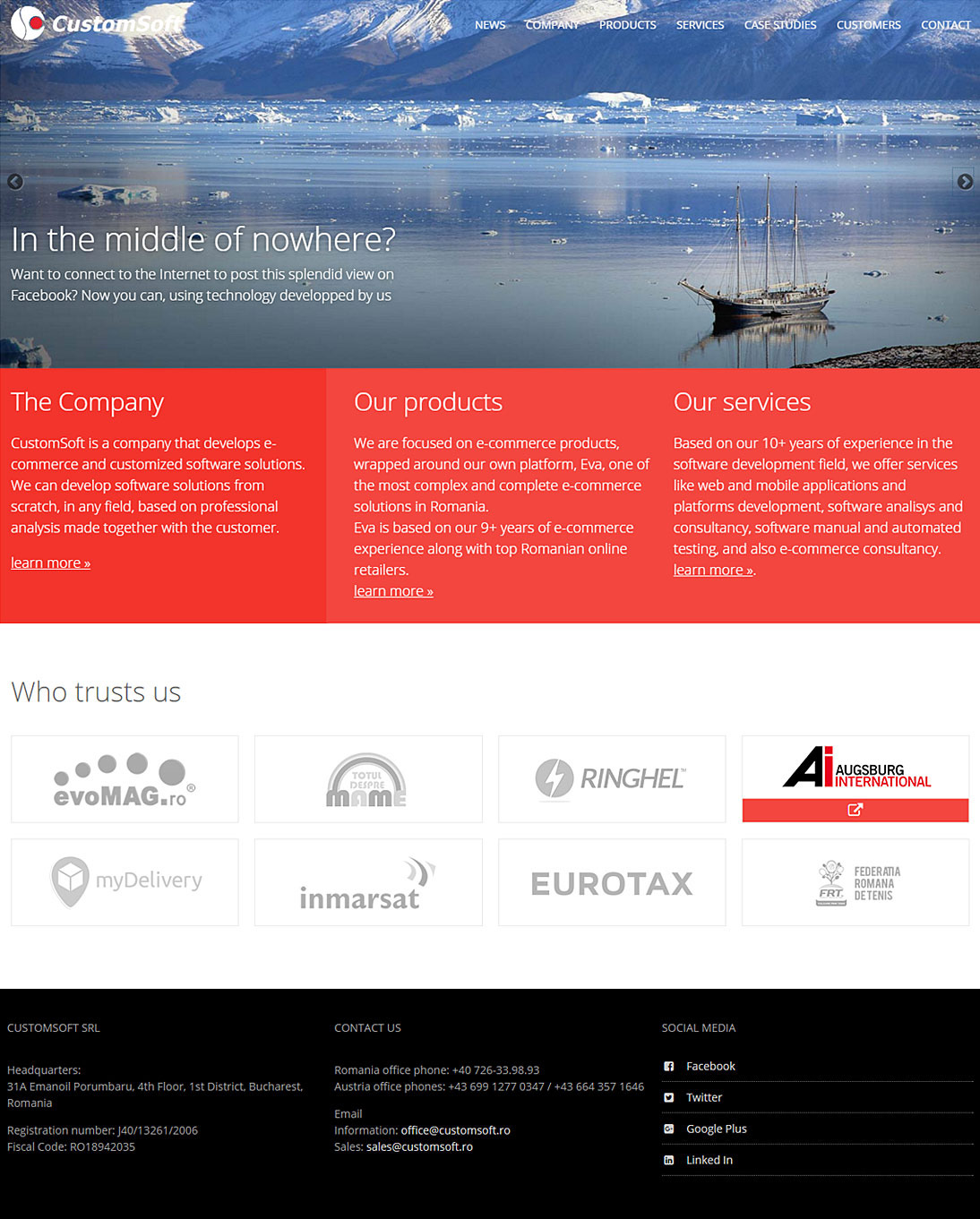 Internal pages screenshot