Digital product design services
Prowebdesign creates user-centric digital procutcs that are EASY and PLEASANT to use.
We offers two types of digital product design services:
Read on to find out more about our services or get in touch and tell us about your project. Outsourcing to Romania may well reduce your development costs by up to 30%!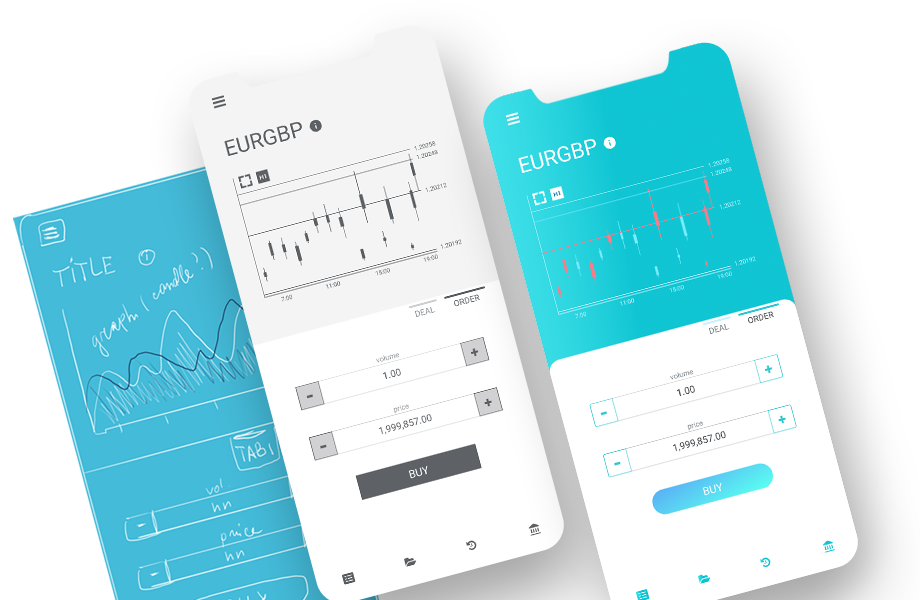 Digital product is so much more than just a website. In a nutshell, it is a service that can be monetized by the owner while helping users achieve a goal. Real life examples of digital products are: Booking.com, Google Analytics, Airbnb.com.
A digital product can include several separate entities: web application, mobile application, web site.
Prowebdesign has the capacity of creating all of the above, either from scratch or handling the UX/UI part of the cycle.
UX/UI design for complex interfaces
Who is the client?
Software development companies that have the resources for product development, but do not have in-house UX/UI design experts to make the front-end ergonomic and wow-looking.
How we can help?
Based on the stage of the project and client's necessities we offer:
UX: wireframing / building prototypes
Help with user-testing the prototypes
Branding
UI design
HTML/CSS/SASS/Bootstrap 4 (or proprietary system) coding
Full cycle digital product design services
Who is the client?
Start ups and entrepreneurs who have an idea and want to transform it into live digital entity (or entities) that will bring revenue while providing unique, value added services to the users.
What is the process behind creating a digital product from scratch?
Full cycle digital product design is a complex process that involves several disciplines and work of many people with different skill sets. It starts with an idea and goes through several phases: from problem statement through research, creating user personas and elaborating user journeys, UX research and design, user testing, UI design, and front- & back-end development – to launch and iterations of updates.
Full cycle digital product design. Phases
Case study: Ideal Flatmate web app
IdealFlatmate.co.uk is a unique web app that endeavors to combine a large room sharing marketplace with a unique dating-site like algorithm that helps users find the perfect flatshare in London.
Prowebdesign was with the start-up from early days, helping form the UX flow, designing original UI, and coding the complex front-end. Together with our long-time partners from CustomSoft Romania, we've succeed to rise up to the challenge of delivering a highly scalable system. Find out more »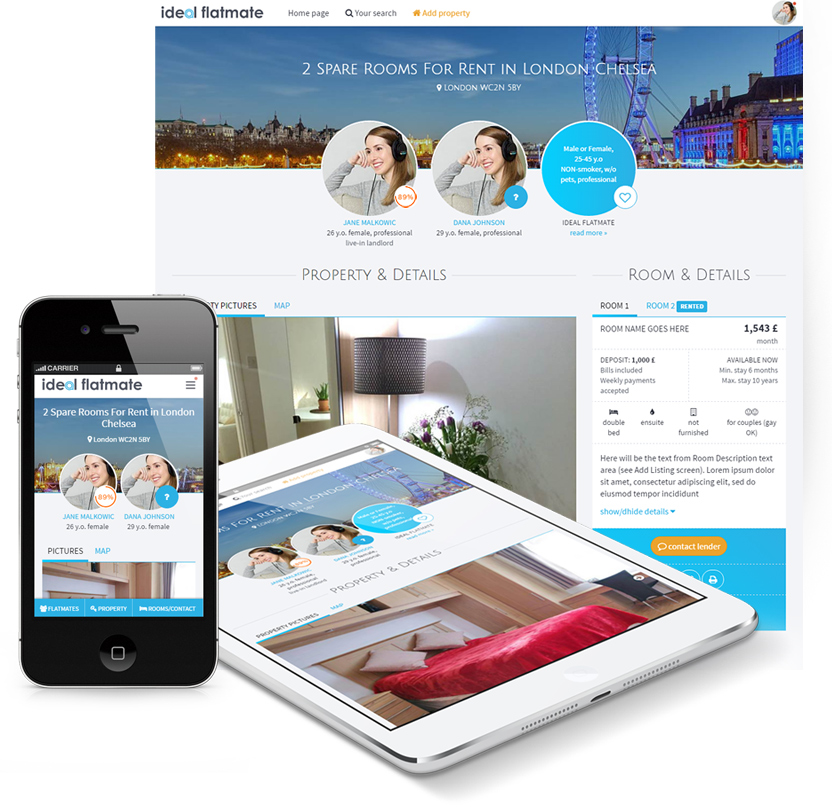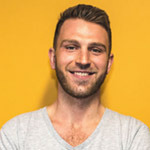 Client Testimonial
It has been a huge pleasure to work with Prowebdesign and the Custom Soft team. They have guided us through the design and development process for Ideal Flatmate and have been proactive, innovative and extremely hardworking throughout. We would recommend them to anyone and feel very lucky to have found such great people to collaborate with.
Tom Gatzen @ Co-Founder of Ideal Housemate Ltd.
https://www.idealflatmate.co.uk
Contact us today to discuss you project!