IdealFlatmate.co.uk is a unique web app that endeavors to combine a large room sharing marketplace with a unique dating-site like algorithm that helps users find the perfect flatshare in London. The start up takes on a niche already occupied by industry heavies like Gumtree or SpareRoom. But judging from a huge number of flathunters and landlords registered and using site in mere weeks after launch, bright future is ahead!
Prowebdesign was with the start-up from early days, helping form the UX flow, designing original UI, and coding the complex front-end. In tandem with our long-time partners from CustomSoft Romania, we've succeed to rise up to the challenge of delivering a highly scalable system. First month proved that scalability and modularity of the code was crucial for the project, while the founders, Tom Gatzen and Rob Imonhike, tested the waters adding and removing features, sections, algorithms to deliver the best experience to the users.
---
Home page screenshot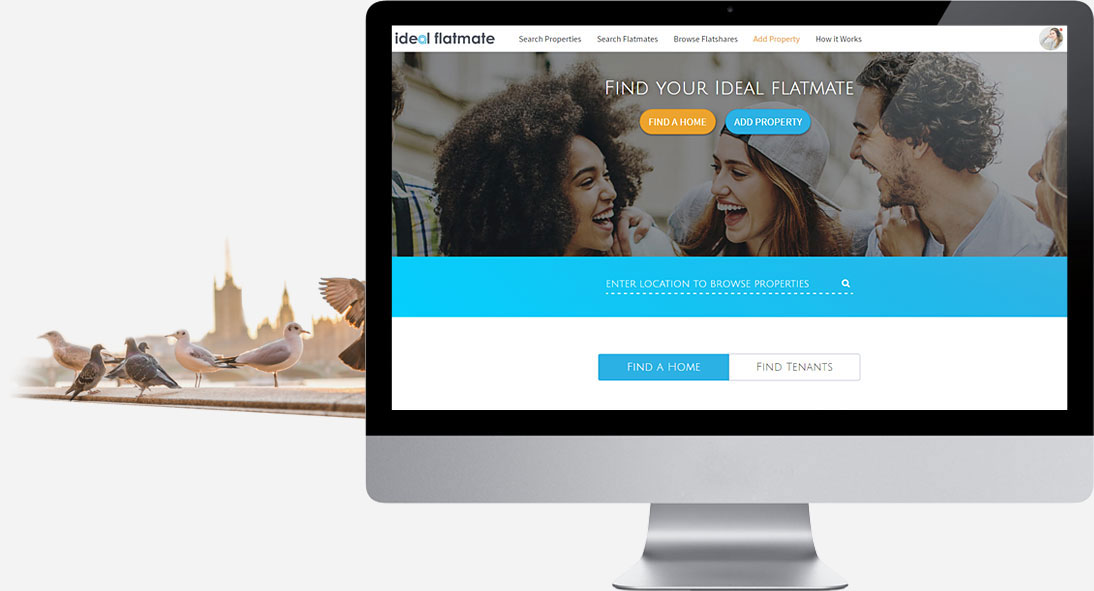 ---
Fully responsive. Property details screens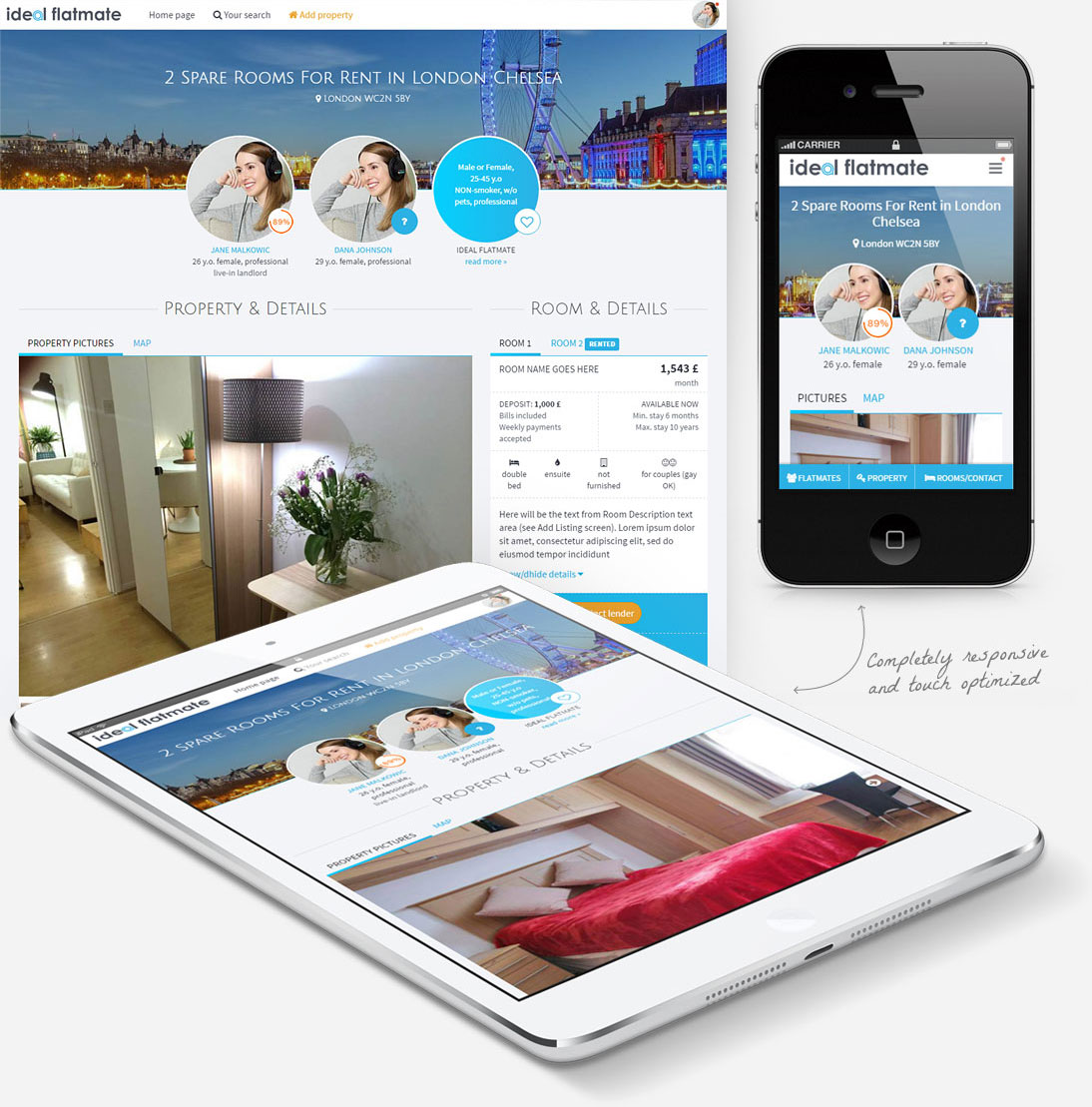 ---
UI elements

---
Search pages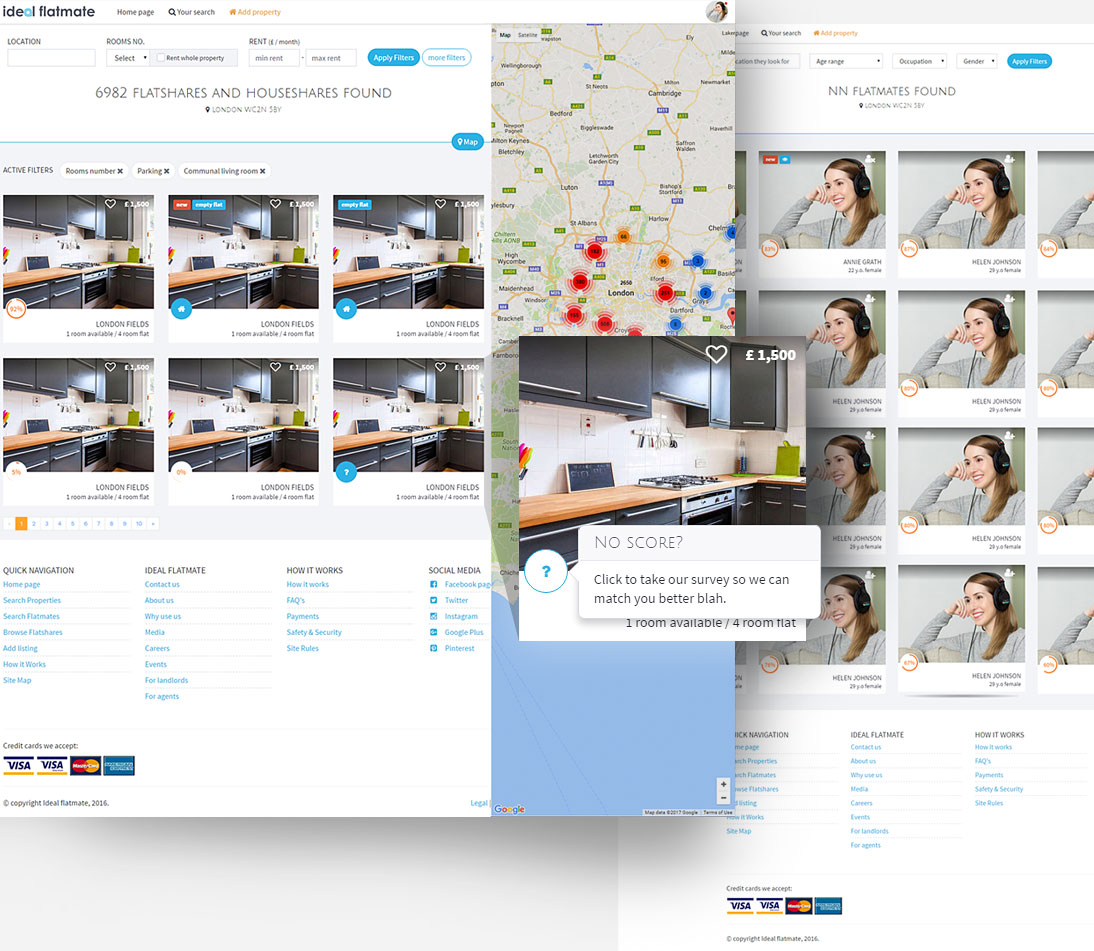 ---
It has been a huge pleasure to work with Prowebdesign and the Custom Soft team. They have guided us through the design and development process for Ideal Flatmate and have been proactive, innovative and extremely hardworking throughout. We would recommend them to anyone and feel very lucky to have found such great people to collaborate with.
Tom Gatzen