Prowebdesign was with the start-up from early days, helping form the UX flow, designing original UI, and coding the complex front-end. Together with our long-time partners from CustomSoft Romania, we've succeed to rise up to the challenge of delivering a highly scalable system. First months proved that scalability and modularity of the code was crucial for the project, while the founders, Tom Gatzen and Rob Imonhike, tested the waters adding and removing features, sections, algorithms to deliver the best experience to the users.
Fully responsive. Property details screens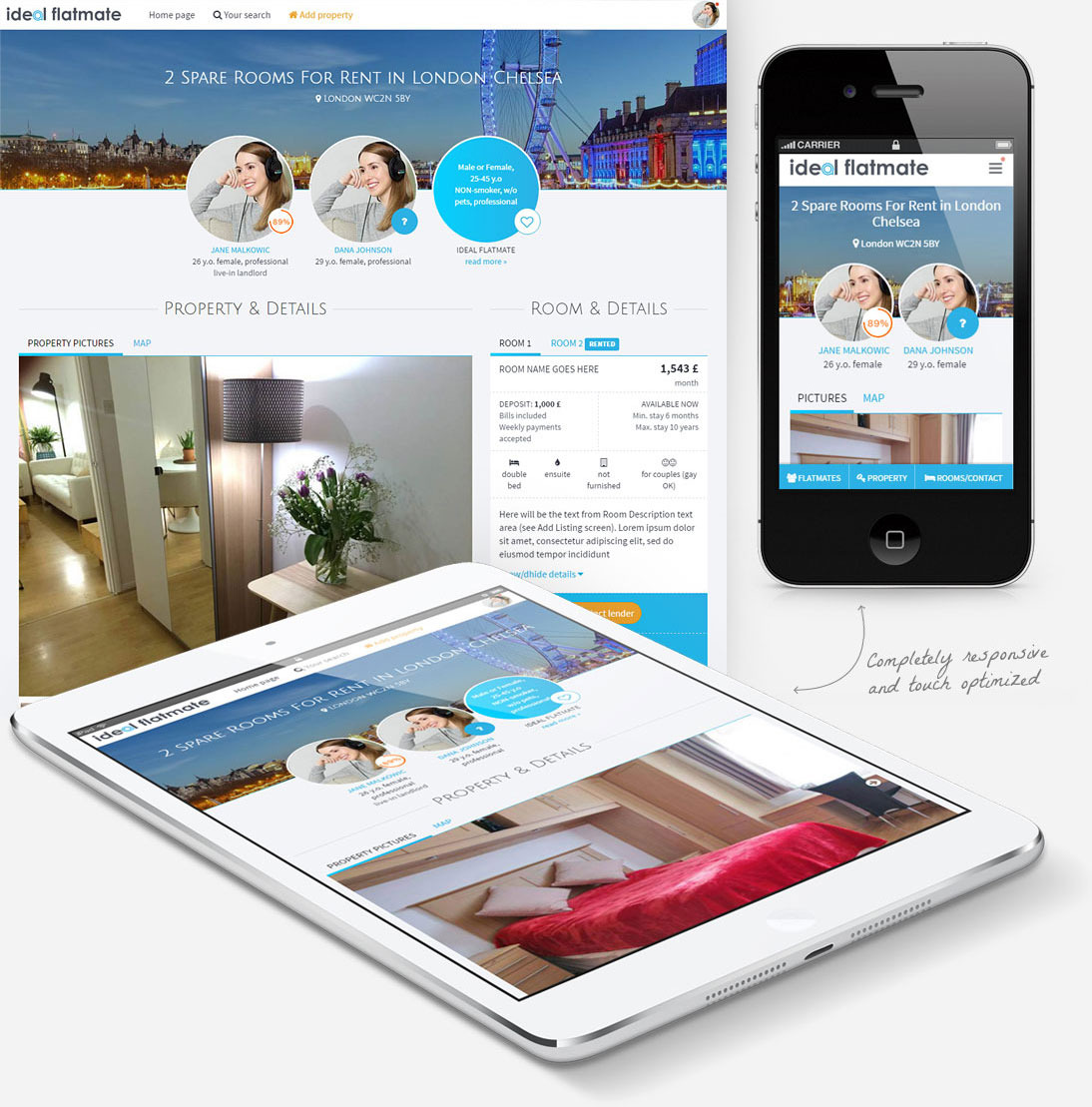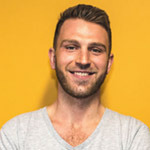 Client Testimonial
It has been a huge pleasure to work with Prowebdesign and the Custom Soft team. They have guided us through the design and development process for Ideal Flatmate and have been proactive, innovative and extremely hardworking throughout. We would recommend them to anyone and feel very lucky to have found such great people to collaborate with.
Tom Gatzen @ Co-Founder of Ideal Housemate Ltd.
https://www.idealflatmate.co.uk
Evolution of the UI
Large web applications always evolve, if successful. The changes happen almost weekly. They can be small, like color tweaks. Or they can be large, like altering major user interaction flows or even adjusting the app to handle changing business models. We are proud to say that the code base we've built handled all the changes so far without ANY major alterations to the underlying code. The app has had 3 design iterations already – 2 by Prowebdesign, last one by incredibly talented Andy Barker. We are glad and proud to handle the front-end coding through all the updates.
While many things changed for IdealFlatmate.co.uk, the main idea of "pairing" up flatmates based on their compatibility score remains unchanged. User comes to the site, takes a survey and then sees matching scores of other flatmates/tenants, not just rooms.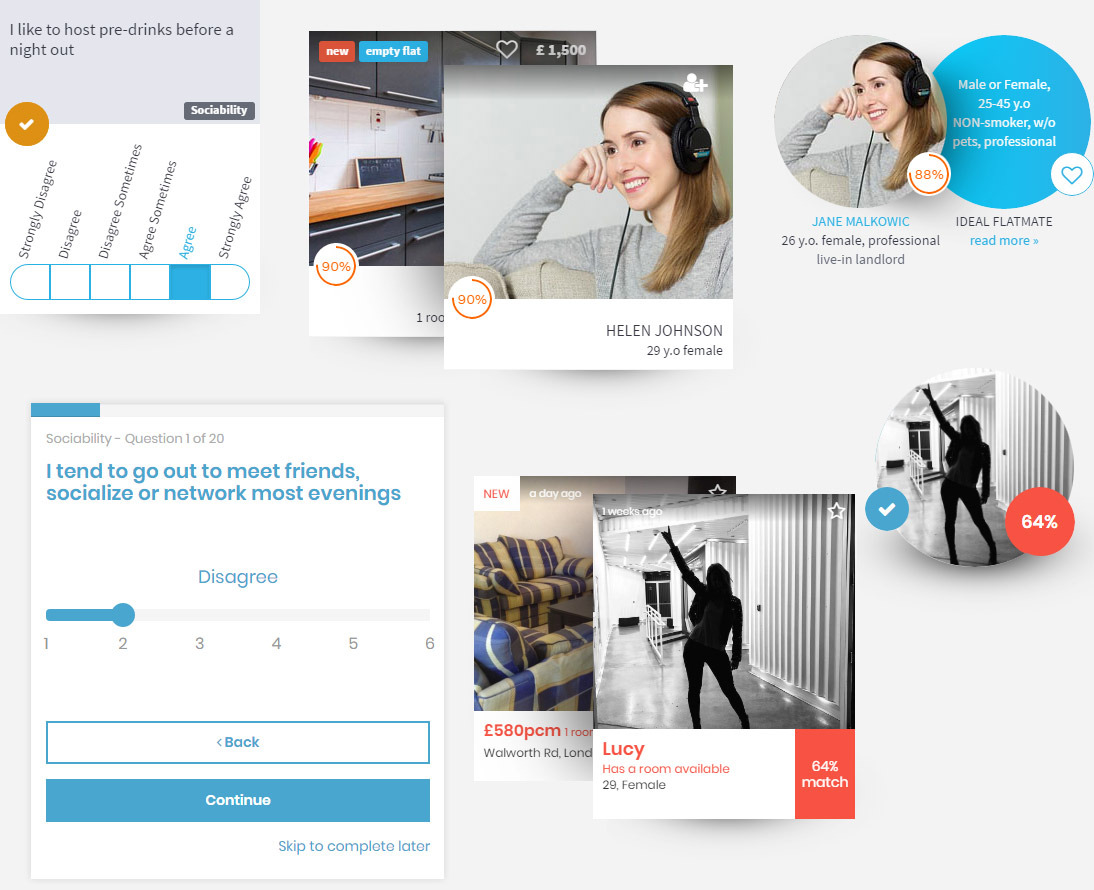 Search pages