Medical Website Design, Development & SEO.
Prowebdesign has a proven track record of building websites for medical professionals and healthcare industry corps.
We understand the special tone of voice a medical site needs.
Contact us today and get a free project evaluation and no obligation free quote!
Main goal of any website is to drive traffic, convert visitors into clients and keep existing clients informed and engaged. But website of a doctor, surgeon, dentist, medical clinic, a hospital – any healthcare-related website – speaks to people in a delicate, often vulnerable position. It speaks to patients.
That is why a special "tone of voice" is so important in medical web design. Just like a person, a website can have an "empathetic face". At Prowebdesign, we understand how to give a website for a healthcare professional that kind of look & feel.
Continue reading to find out what we offer!
SEO research & optimization
We gather information about the services you need to promote and your TA (location, age group, gender, income, etc.). Based on that research, the site is then built in a way to improve its future organic search placement potential.
Unique design
We do not use ready-made, 50-buck a pop templates one can get anywhere. We design unique interfaces and great user experiences. We take in consideration the specific branch you are in. Are you a dentist? Then the site would promote aesthetics a well as medical expertise and technology. Are you a surgeon? Then the site must show off your work in a way that is both informative, convincing, yet not "scary" to a visitor.
Turnkey, fully manageable website
We build sites based on an easy to use CMS (content management system). So, once the site is launched, you will be able to manage it yourself without the need to continue paying a webmaster. You will be able to add/edit/delete pages, posts (news), images, image galleries, videos, documents (PDF, WORD, etc.). All from an intuitive visual admin interface.
Appointments management
Together we will determine what would be the best way to allow visitors to make appointments via the website. An on-site solution, with availability calendar, is perfect for small businesses. A more robust solutions that involve managing time-slots of a large staff may call for a more robust third-party system that can be integrated into the site.
Contact us today and get a free project evaluation and no obligation free quote!
I want to fill the contact form
Our typical delivery times: 6-8 weeks.
Business hours: 10 am – 7 pm GMT + 2 (Bucharest).
What clients say about us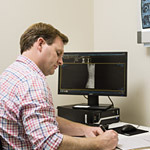 It has been a pleasure to work with ProwebDesign.
They have been particularly helpful on guiding us through the best practices of website design and were so current on functionality and design trends, which made the design process very easy.
Even though we were working thousands of miles apart, the communication flowed seamlessly and they were always right on target about representing our needs and addressing our concerns.
I will work with Prowebdesign again anytime.
Marcela Asnani – Marketing Coordinator at Angelica Corporation
http://www.angelica.com
project info & screenshots
Additional services
Branding
If your business is new and you don't have a brand yet, Prowebdesign can create one for you. We provide the following branding services: Logo design; Brand book; Stationery sets. Visit our branding portfolio.
PPC campaigns
Prowebdesign has a proven track record of SEO-optimization and running successful PPC campaigns for small businesses. There's no greater reward for a web design company than to get a call from a client that says "After your PPC campaign I got such an influx of business that I need to hire more people". Several web sites we've built and promoted are now on first pages or in first positions on Google! Find out more.
Infographics
Infographics is a powerful method to take information from "boring" to "fun to read, easy to understand & convincing". Illustrating ideas is our strong suit!
We are located in Romania, the country with huge IT industry. Microsoft, Sun, Adobe, BitDefender & AvanGate are just some well known names that either have vast outsource centers or have originated here. Romania has extremely high quality IT-professionals. Yet, we still maintain traditionally lower East European price range. That is why you can expect to pay 25-50% less than in US or Western EU for the top quality work.
Contact us today and get a free project evaluation and no obligation free quote!