KeyRelevance is a full service search engine marketing company that offers search engine optimization, pay per click management, usability and conversion enhancement recommendations, web site assessments and web analytics services to companies across the US.
From myself I must add that KeyRelevance is one of those rare and great clients, that has profound understanding of the Web. A client, that is pleasure and fun to work with + one gets to learn a lot from the copy of their site! KeyRelevance.com is a must see for anyone interested in SEO ans SEM.
Desktop and mobile versions of the site were developed separately for the KeyRelevance. Access www.keyrelevance.com on your mobile and you will be redirected to mobile or iPad website automatically.
---
Desktop site, and separate responsive mobile site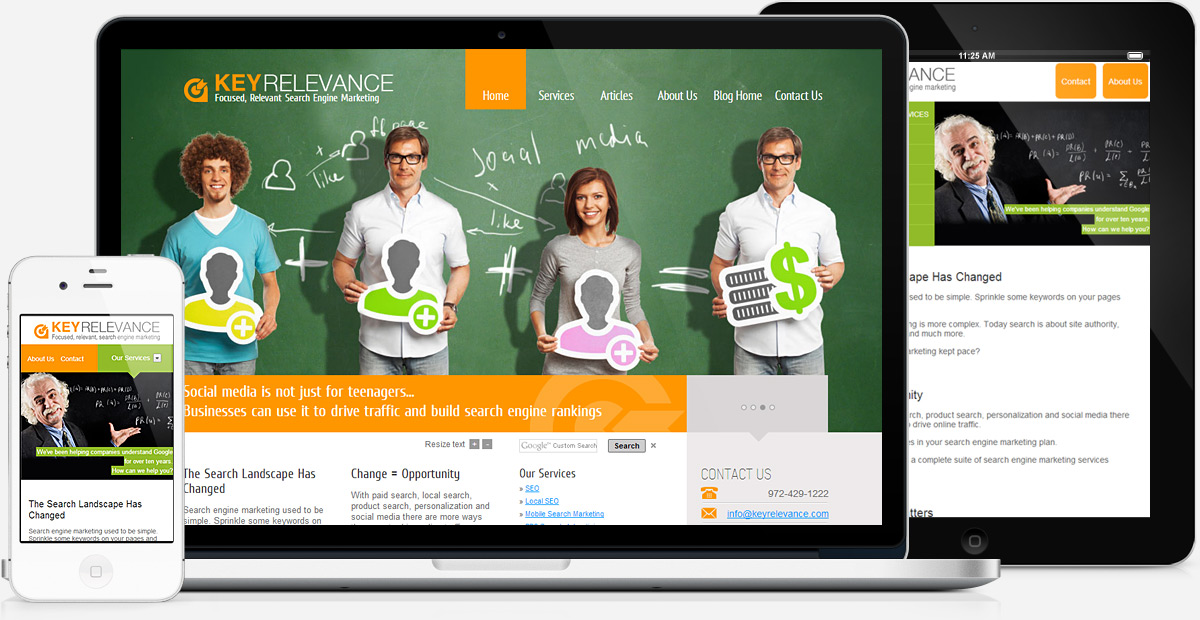 ---
Full length Home page screenshot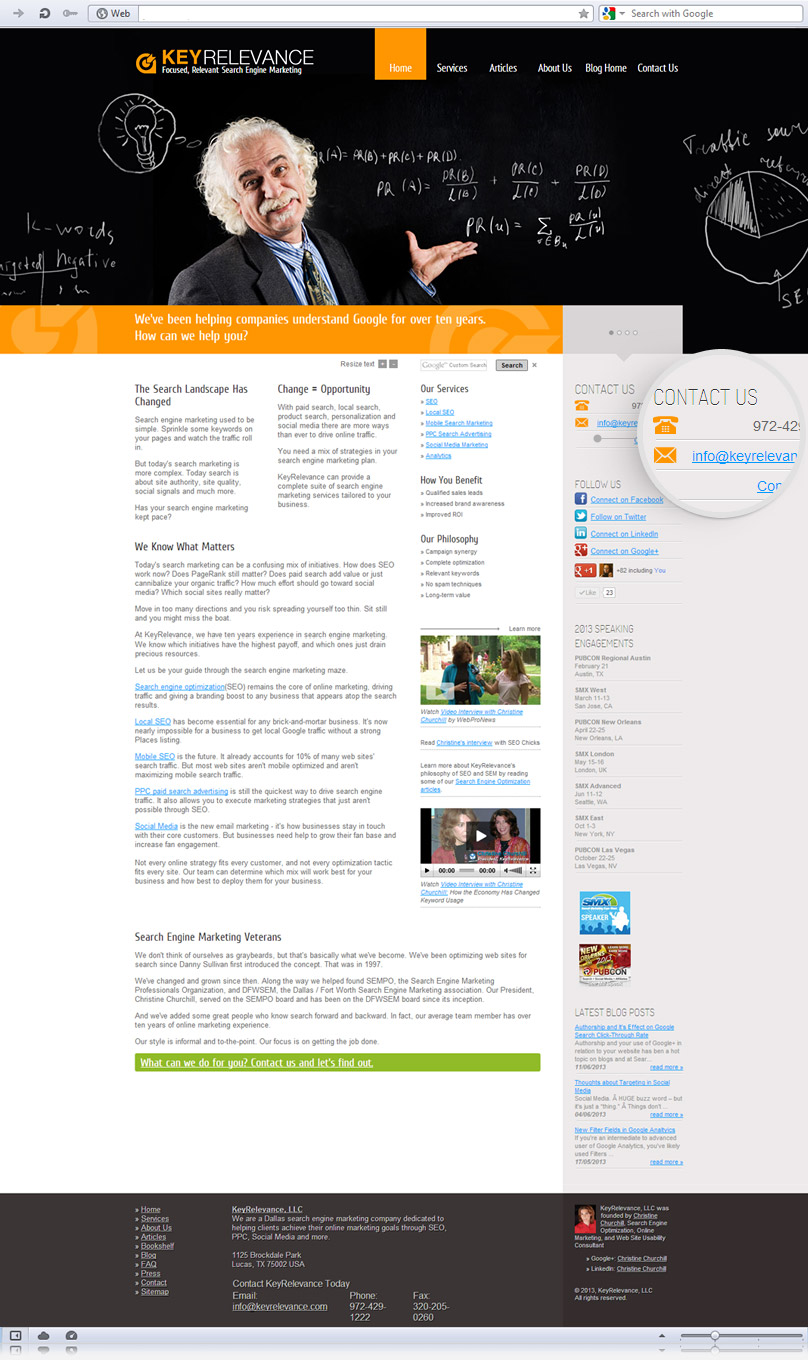 ---
---
Services, PPC Advertising page screenshot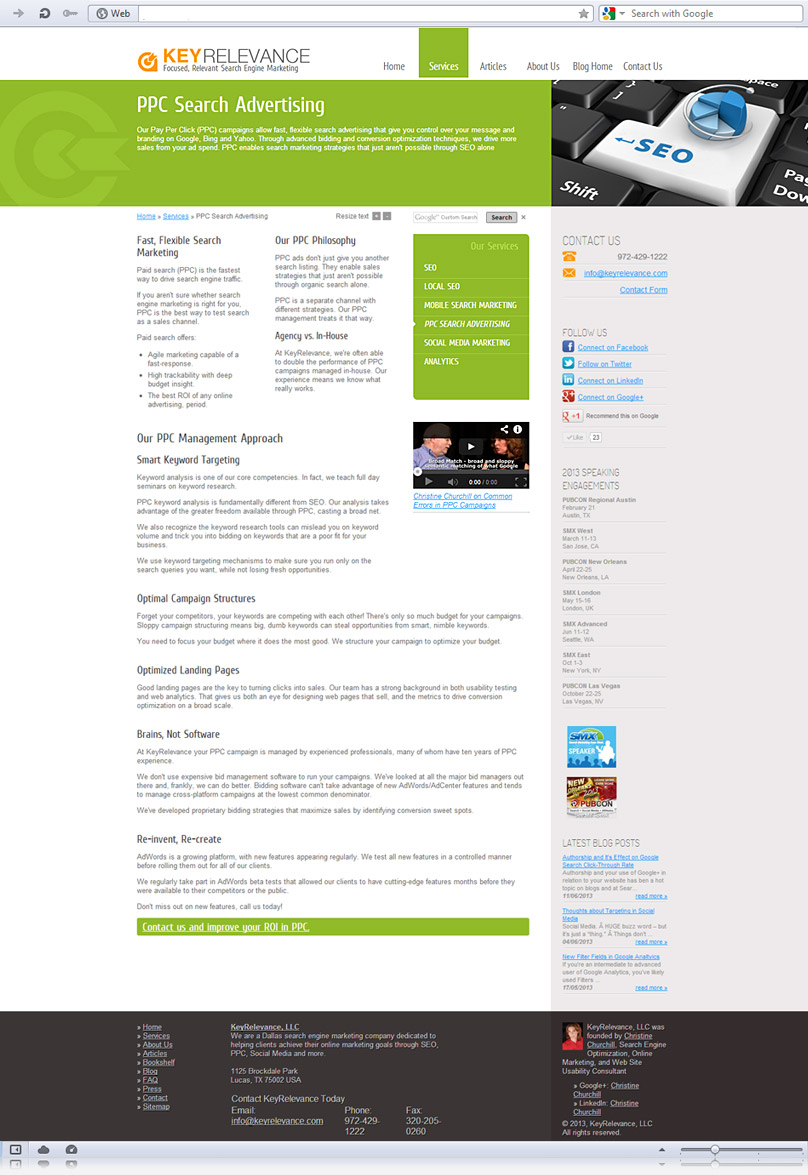 ---
About us page screenshot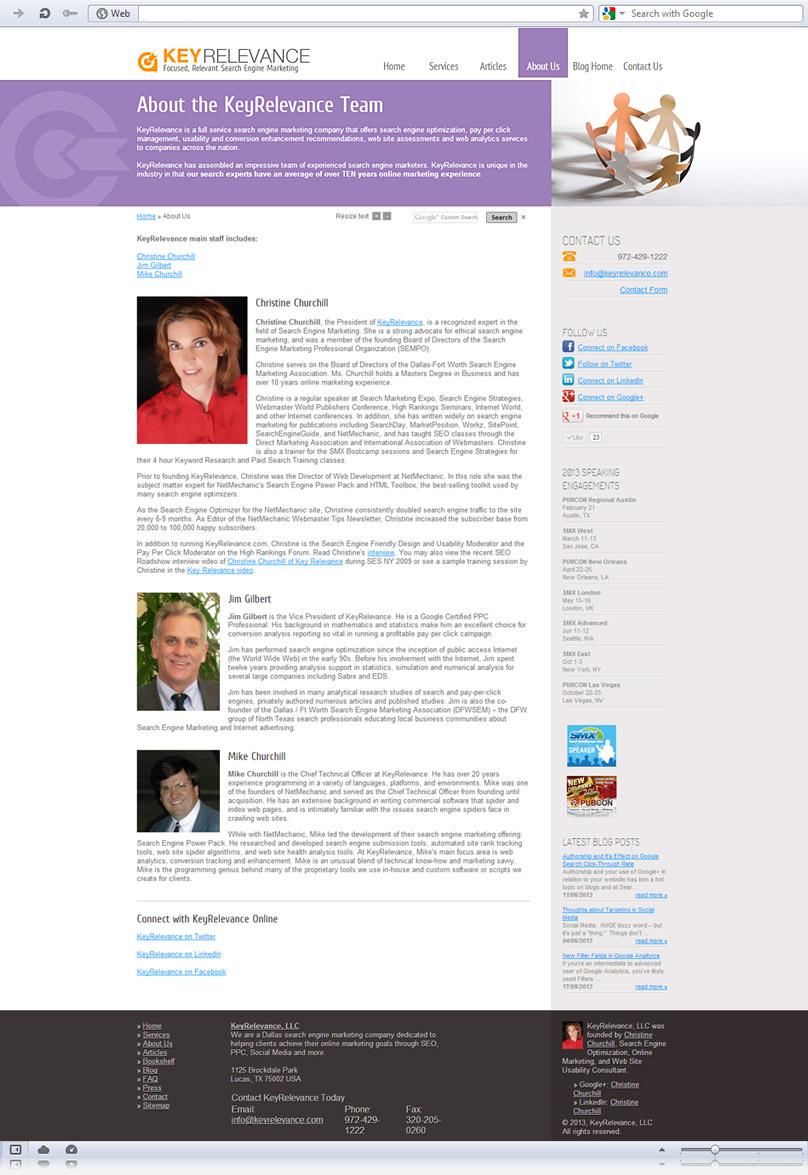 ---
Contact page screenshot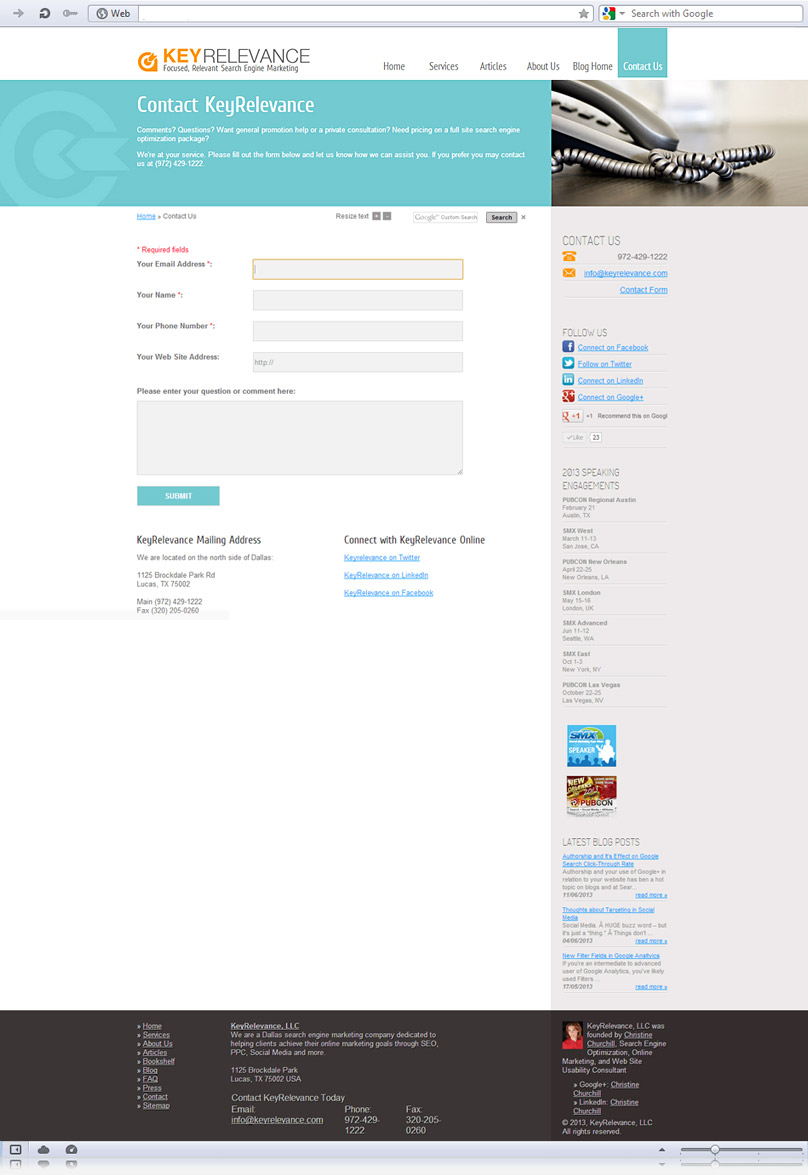 ---
Users browsing from mobile devices are automatically redirected to the separate responsive mobile version of the site. Viewed on iPad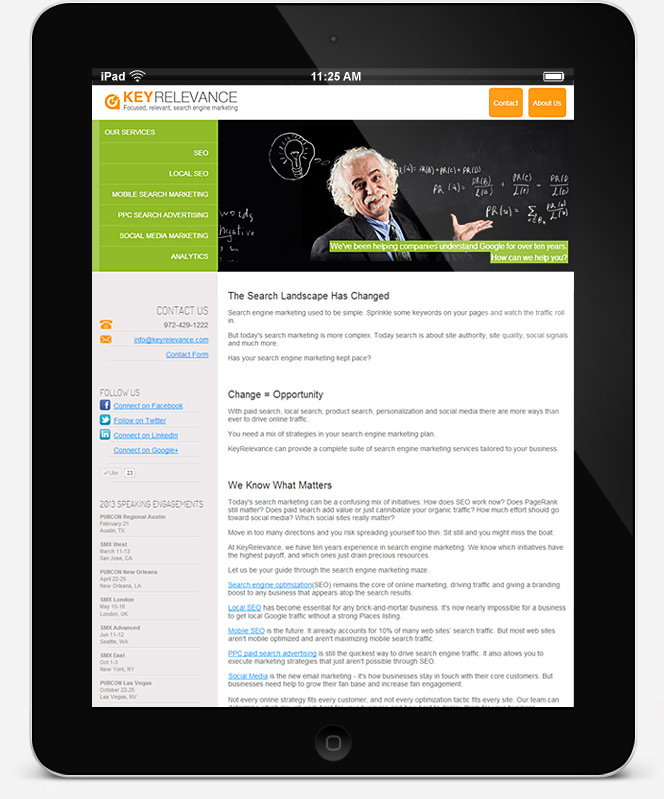 ---
Viewed on iPhone. Home and Services pages.

More for this client: branding