This was one of the most fun and heart warming projects that came our way, and technically interesting too. Prowebdesign was hired to create the GUI for both front end and administration area of housemygod.com. And after decent number of design iterations, large number of screen-by-screen comps and super-fast slicing it all up, we feel we did a good job!:) We hope you enjoy using HouseMyDog's friendly and intuitive interface. Must see for all dog-lovers out there!
Home page & Search result page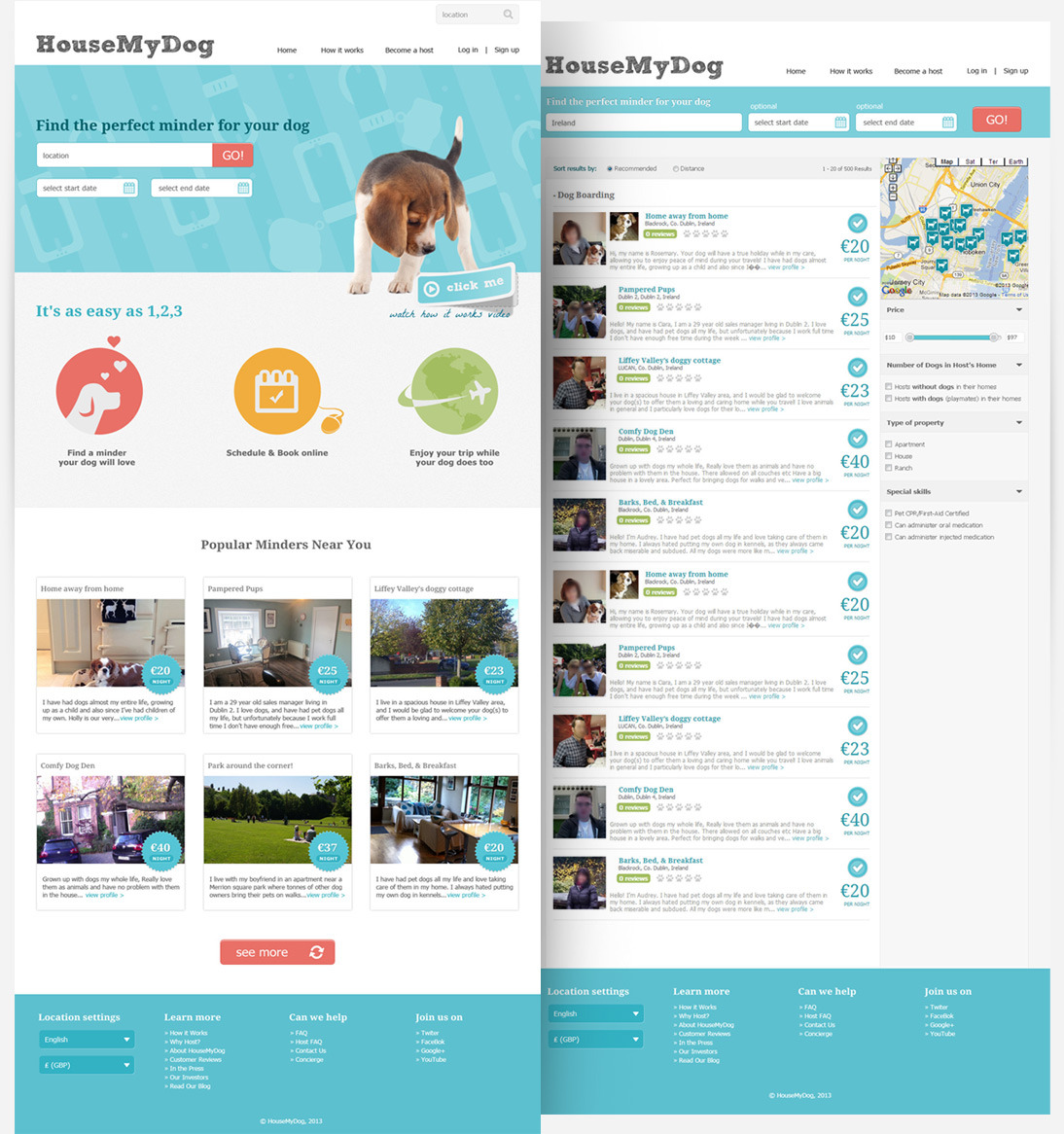 Client Testimonial
Prowebdesign was a pleasure to work with. They nailed the mood and style of what we were looking for early on and provided constant communication which made the process simple from start to finish. Their work ethic saved us significant time and provided an end product that was exactly what we were looking for. I would definitely use Prowebdesign again for future projects and highly recommend them.
Timothy McElroy @ HouseMyDog.com
And a couple more words about HouseMyDog
HouseMyDog was started by a group of people who love dogs like members of the family. We weren't happy with traditional boarding options which were overly complicated, expensive and left us feeling guilty when we travelled. We wanted to fix that. We dreamed of a simple, cage-free and stress-free environment experience for safely boarding our dogs in real homes at affordable rates, and from that the idea HouseMydog was born.