BridgePose Interactive Marketing is a full-service interactive marketing agency, and one of Prowebdesign's dream clients. It is always a pleasure to work with people who know "how the Internet works", and can be our mentors in their area of expertise. Thomas Dahm, CEO of BridgePose, is one of those people. He is an expert in the field of interactive marketing and has been optimizing web sites since the 1990s.
BridgePose.com was dated and in need of a face lift. Prowebdesign has a long lasting collaboration with BridgePose, and we were happy to offer our help and expertise to redesign the site. Together with Thomas Dahm we drafted specs for a website that follow "practice what you preach" principle. So, the new BridgePose.com is not just a pretty face UI, but has perfect code-level SEO – document structure, lean code, microformats, etc.
---
Responsive layout. BridgePose cross platform view.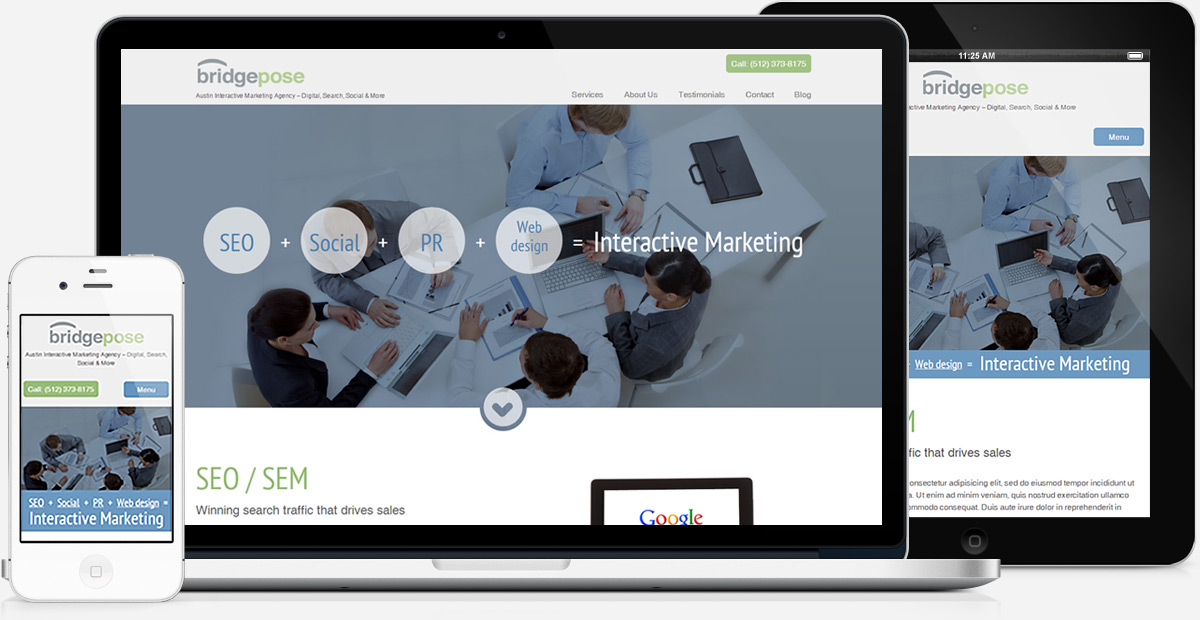 ---
Full length Home page screenshot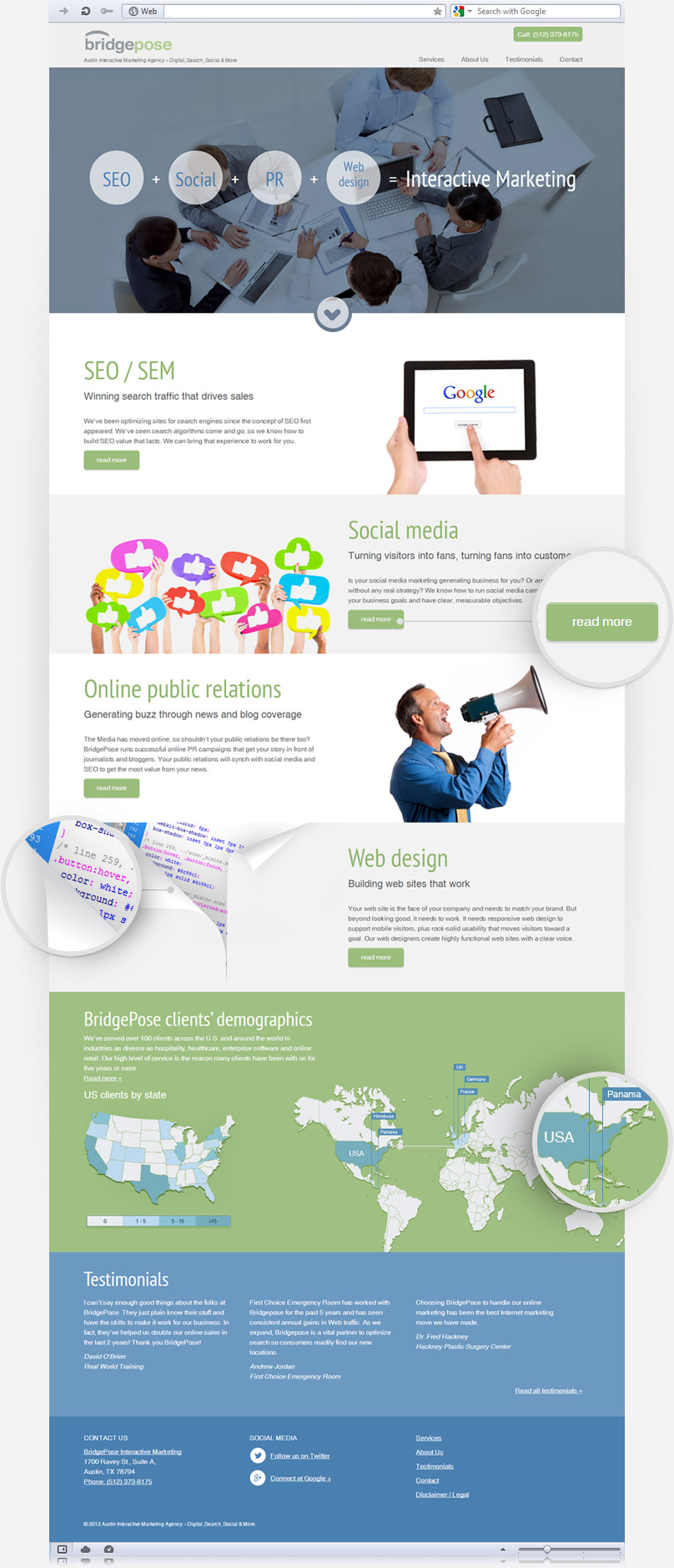 ---
About Us page screenshot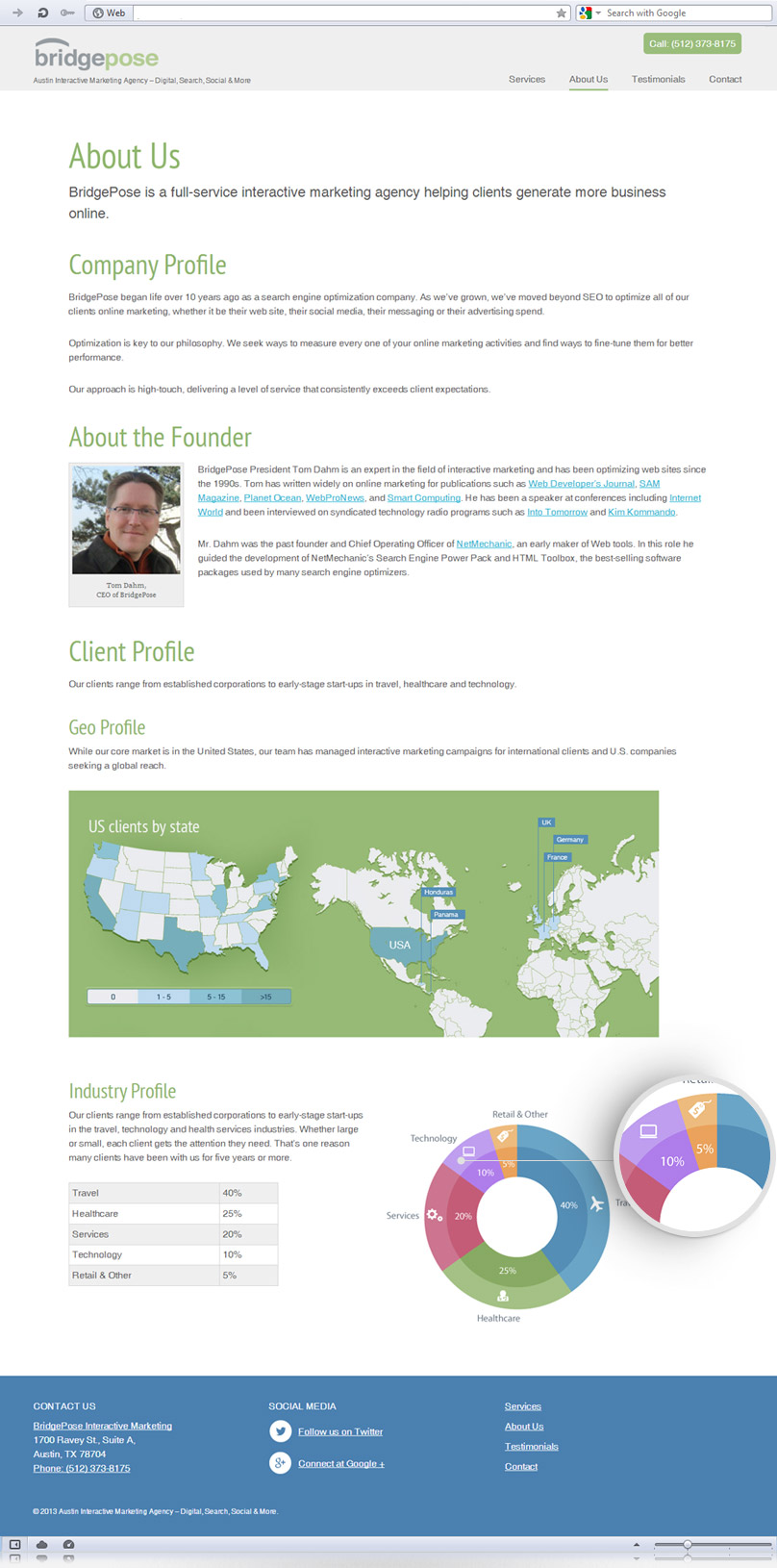 ---
BridgePose.com on smart phone