Prowebdesign was contracted to create a better website layout and Windows app UI for an ample car dealership project. The challenging part was making both site and UI fully responsive, and completing the project in a record short time. Collaboration with great development team from Romania that programmed the site & app made it possible: large responsive tables tackled, off-screen navigation implemented, everything fluid, responsive and clean:).
Dealer website car list page – desktop view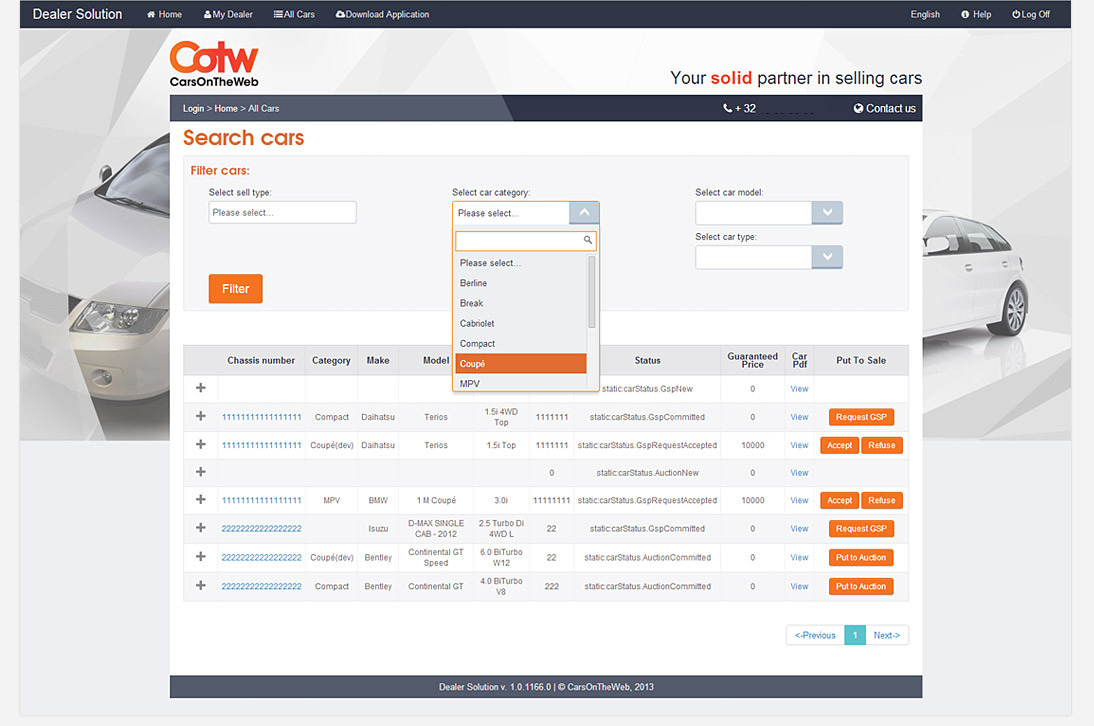 Dealer website car list page on smart phone.
Car listing table cells are collapsed into a hidden row to fit table on small screen. Each cell row can be toggled by pressing the + sign.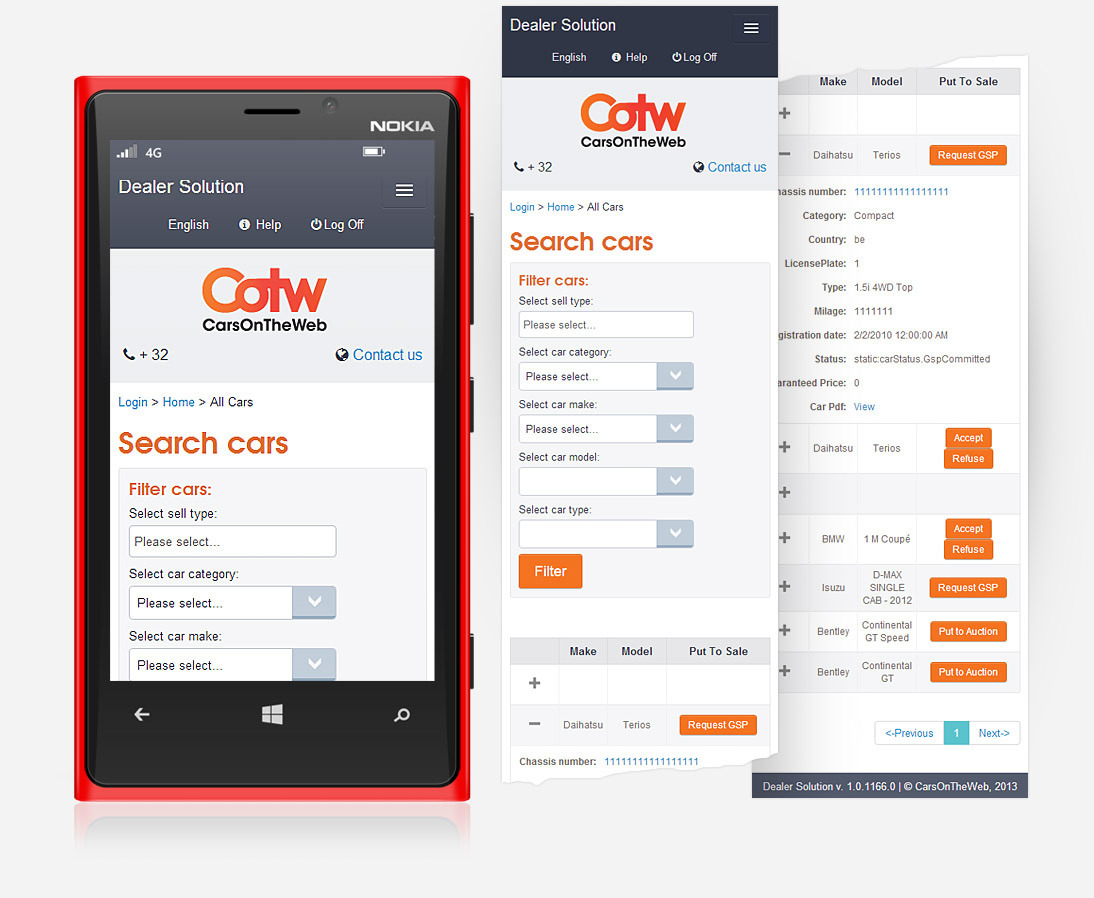 Dealer Windows app on tablets: landscape and portrait