Ce spun clientii nostrii
Nu vrem sa ne laudam, dar… Ba da, vrem 🙂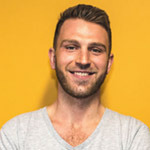 It has been a huge pleasure to work with Prowebdesign and the Custom Soft team. They have guided us through the design and development process for Ideal Flatmate and have been proactive, innovative and extremely hardworking throughout. We would recommend them to anyone and feel very lucky to have found such great people to collaborate with.
Tom Gatzen @ Co-Founder of Ideal Housemate Ltd.
https://www.idealflatmate.co.uk
project info & screenshots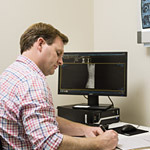 It has been a pleasure to work with ProwebDesign.
They have been particularly helpful on guiding us through the best practices of website design and were so current on functionality and design trends, which made the design process very easy.
Even though we were working thousands of miles apart, the communication flowed seamlessly and they were always right on target about representing our needs and addressing our concerns.
I will work with Prowebdesign again anytime.
Marcela Asnani – Marketing Coordinator at Angelica Corporation
http://www.angelica.com
project info & screenshots
We approached ProWebDesign with a web app that had most of its structure in place but needed a bit of polish on the design side of things. They were happy to jump in mid-project and we soon were getting mockups that kept our basic structure but made it look much better. Irina was very responsive to email, open to feedback, and fun to work with. Our team looks forward to working with ProWebDesign on future projects.
Michael McFarland @ Trust Builders, Inc.
http://asktrak.com
project info & screenshots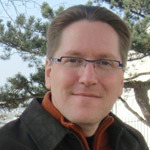 I've worked with many web designers, and can honestly say that Irina @ ProWebDesign.ro is the best. In terms creativity, communication, speed and reliability, no one can touch her. She's a real web design badass.
Thomas Dahm @ Keyrelevance.com
http://www.keyrelevance.com
project info & screenshots
Prowebdesign was a pleasure to work with. They nailed the mood and style of what we were looking for early on and provided constant communication which made the process simple from start to finish. Their work ethic saved us significant time and provided an end product that was exactly what we were looking for. I would definitely use Prowebdesign again for future projects and highly recommend them.
Timothy McElroy @ HouseMyDog.com
www.housemydog.com
project info & screenshots
We recently launched a new version of our website which PROWEBDESIGN developed for us. Our experience with them was very satisfactory. Irina's (owner) expertise came across from day one, and her skills and capability are reflected on the quality of the work she did, and delivery on time and within budget of the project. We were very impressed with her ability to materialize our ideas. She's also great to work with; it was very useful to have someone open to new ideas, and at the same time ready to challenge us in our thinking.
Juan Novoa, London, UK
www.hoteltrail.com

Огромное тебе спасибо за сайт, за эту красивую работу!!! Буду рекомендовать тебя всем своим коллегам!"
С уважением, ещё раз спасибо, Леонид! // Thank you for this gorgeous site and for all your work!!! I will recommend you to all my collegues. Thanks again, respectfully, Leonid
ProWebDesign.ro gave me what I needed to launch from the first email. First, they listened to me, understood my project and made me a proposition of services that would help me. After deciding our work path, the design part begun. >150 emails in 3 weeks. The final version is now online, my requirements were accurately respected and the cost was properly mastered too.
Stefan Ifrim, Brussels, Artizanal Food e-shop
Irena is creative, knowledgeable, and responsive. She created a beautiful website in a short period of time and was able to provide me with ideas that promoted my business and saved me money. She was very patient thought the painful technical difficulties I experienced and helped me though them although that was not really her job. That was extremely helpful and I am grateful for that extra help. Irena is a pleasure to work with. I strongly and warmly recommend her.
Yael Amit, Luxembourgh