Prowebdesign has recently launched a new http://www.cucopiiipemunte.com about mountain trekking and other mountain activities for children. This is the case of "profession meets hobby":).
The blog describes trekking trails in different mountain massifs in Romanian Carpathian mountains. Unlike many blogs about family trekking, we do not write about birds singing, pretty flowers, spectacular cliffs, etc. Instead we focus on supplying objective information that will help parents evaluate a trail and plan the hike: altitude gain, length, exposed parts, inclination, mountain huts on the way, water sources on the way, ease of access to the base, GPS tracks downloads, etc.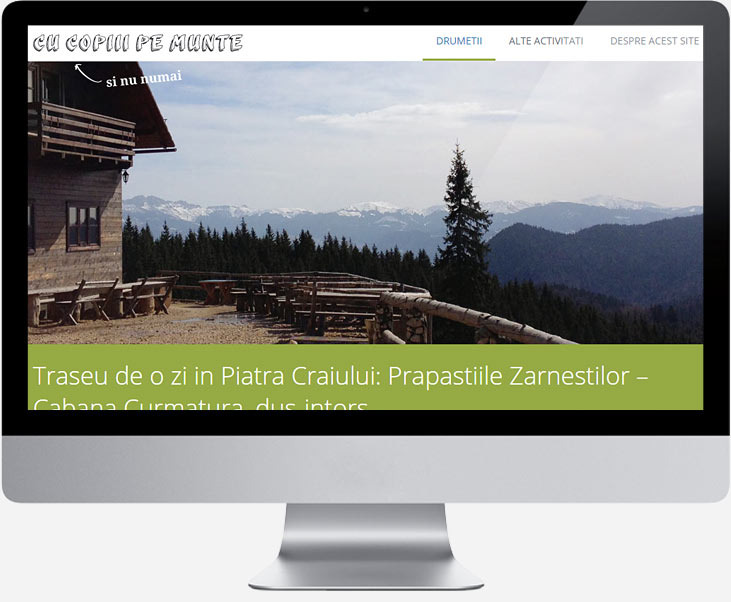 For now the blog is in Romanian only, but we may consider translating it in English after the take off. The blog is based on WordPress (what else:) and is fully responsive. Enjoy www.cucopiiipemunte.com!